Journal is powered by Vocal creators. You support
Shawntelle Moncy
by reading, sharing and tipping stories...
more
Journal is powered by Vocal.
Vocal is a platform that provides storytelling tools and engaged communities for writers, musicians, filmmakers, podcasters, and other creators to get discovered and fund their creativity.
How does Vocal work?
Creators share their stories on Vocal's communities. In return, creators earn money when they are tipped and when their stories are read.
How do I join Vocal?
Vocal welcomes creators of all shapes and sizes. Join for free and start creating.
To learn more about Vocal, visit our resources.
Show less
Work You Can Travel With
Freelance Work You Can Do Online While Traveling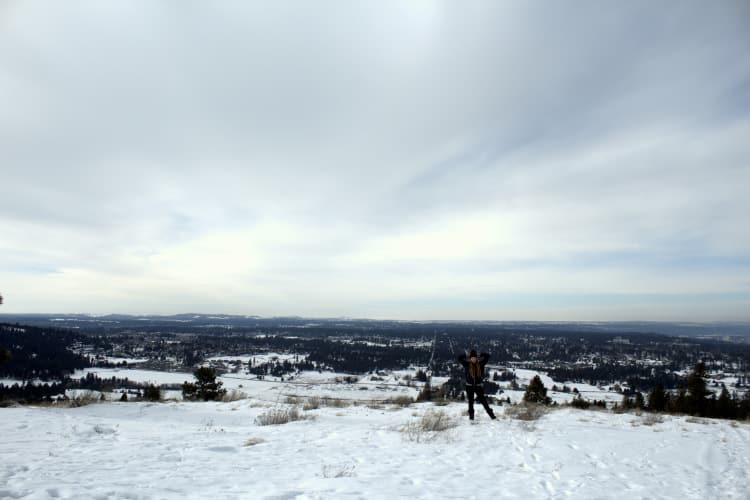 The most common question I get when I speak about our upcoming travels to our surrounding six states is how I will afford it. Though this question has formed to seem little to me, I am prepared to answer every question thrown at me.
Many people think travel is incredibly expensive and they may never be able to see all the beautiful locations that they wish to see. But the reality of this is if it truly means enough to you, you will always find a way.
It is law, it is the power of attraction. If you want something enough, it is on your mind always. You are truly dedicated to it, therefore it is drawn to you. New ideas and solutions will come your way every day if you believe that one day you will see this place.
This is how I have felt lately. The only thing I focus most of my attention is to this coming May, when we can start driving our R.V. and count the miles. I trust in the universe to allow this to happen—it is set in the stars, in my palm; it is not a simple thought that comes and goes. It is called a passion, a passion to travel, to explore, and when you have a passion, you find a way.
The reason we haven't already left is because we are waiting for our income tax, which will be our half down on a 37-foot R.V. that a friend of ours is selling to us for a very inexpensive price. Once we have this R.V., we have a home, a home on wheels that we own, and the possibilities are endless.
Nothing about this trip has to do with the fact that I have a lot of money. If I am being quite honest with you all, I am living paycheck to paycheck while saving little bits on the side, but I do not believe this to be a bad thing like most people may. I live my life day-to-day. I do not worry about my financials outside of making sure I can afford to live with the simple necessities and the current bills that I pay. I do not stress trying to make sure I have an access in money.
As I had written in another post, I do side work to make extra money, sell things I find that I don't need often, and have an app called Qapital to round up my dollars I spend into an account dedicated towards our travels.
There are many sites for paid online surveys, such as Surveys on the Go and Inbox Dollars. There are also sites for freelancers to work on small company projects online, such as Freelancer and Upwork. Another tool we hope to take advantage of is workamping, which is working at campsites that either supply free camping, pay, or both for short spans of time.
I partake in travel photography with Getty Images as well as miscellaneous photography work for extra money. I have also become affiliated with other brands to promote their products through my photography on social media platforms, some of which pay commission for any sales I bring their way.
Other than this, I have not a worry in the world about travelling wherever I feel need be. There are plenty of ways to make money outside of a scheduled career. There is so much time in the day to come up with creative ways to make money, focus on your dreams, and to challenge yourself to think outside the box. The only thing is, it is not what most modern society to trained to do. We are told to stay in one designated city and work and travel when we have the time off. I do not see it this way. I believe my home is anywhere on this Earth; Mother Earth is my home.
"But how can I leave my home? My home is everywhere." – Yogananda
Each city we plan to stay in is approximately three hours away from one another. From one location to the next, our agenda is to see the many natural wonders I had mentioned in my last adventure post and to find local jobs using Craiglist under the gigs tab. We currently use this in Spokane for side work, so we know how this works.
We will stay in each city until we gather up enough gas money to get to the next city. Our only concerns will be food and gas and occasionally R.V. Parks, as there are free campgrounds and boondocking (free campgrounds without hookups) all over the place. Anyone who believes that road tripping is expensive has not done their research.
So what if we don't have a dime in our pocket, we can't find work, and we have no gas? You see, I believe that if I am grateful for the small things I do have and think positively, that this negative energy won't direct my way, but if by chance it does (of course, there are always credit cards), there are also many places that pay you a decent chunk of money to donate your blood or plasma. On average, they pay about $15 per donation, sometimes more. This will supply us with at least $30 within two hours. Yes, this is for the very desperate.
Many people do not realize exactly how many options there really is.
We do not wish to stay in five star resorts, go out to dinner, and have drinks on the weekends or to buy from local shops wherever we go. We are only trying to experience nature and challenge our creativity to focus on our true passions.
We have discussed starting an Etsy shop here real soon with homemade teas and incense that we may be able to make a profit off while travelling as well. This plan is still in process and we can't wait to see what is to come from it. I will make sure to keep you updated as this progresses. We are also in the process of a Youtube channel that we will start within the upcoming month and continue throughout our travels. Though this may not make us money at first, in the long run the possibilities are infinite.
We will use free Wi-Fi at coffee shops to job search when needed and to provide all my lovely followers with new blog posts and photos of our travels. 
There is so much stuff we live with that we believe we need, but we really don't. To us, it has become overbearing and we wish to clear our minds and our spirits within nature. We wish to be in touch with the real world of Mother Earth and simplicity, instead of what we know the real world to be, as buildings and roadways, schedules and deadlines.
<3 staywildmoonchild