Why Should Employers Encourage Volunteerism from Their Employees?
What does the employer get out of it?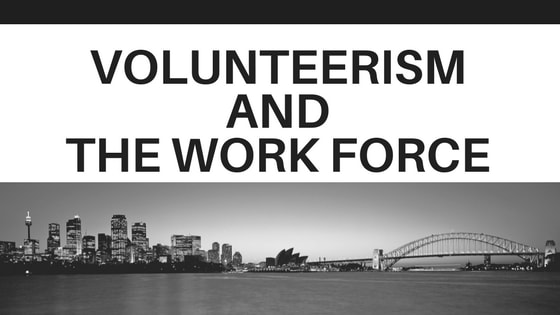 Supporting the community is great and all, but whats in it for me as a company? What's in it for me as an employer to make time for employees to volunteer during their shifts? We have quotas/metrics/time commitments to meet and customers to support. We come to work and do our job, isn't that enough?
Sound familiar? I've been assisting in coordinating company volunteer events for a little over two years and I have heard these statements, and many like them, over and over again. Even in a company that makes time for employees to volunteer, there seems to be internal roadblocks that stop them.

Employees say they WANT to volunteer but that they CANNOT for a variety of reasons, including the lack of an established program that allows "on the clock" volunteerism, or at least allows them to take time off to volunteer.

The biggest struggle is that none of those statement are 100% false. We all DO have day jobs, metrics to reach, money to make, customers to support and a limited amount of hours in a day. Our jobs are both physically and mentally taxing and, along with every other task that must be accomplished, make things difficult to find the time needed to volunteer.
However, Volunteering is more than just getting X amount of hours a year out of the office. The true value of community service is felt at a much deeper level. Giving back to the community enriches the soul, connects one to the bigger picture and reminds us that we are all in this together. So let me break it down for you:
What's in it for me?
As I just mentioned, being of service to others is good for the soul. It helps you feel good about yourself, and your community. It can make a child's day, feed a family for a week, or give a blanket to someone who does not have one. Volunteering can help you develop skills such as:

- Project management
- Team Coordination
- Event planning
- Networking
- Leadership development
This is only a few of the development opportunities that come with volunteering. Not only are you improving yourself as a person, but also as an employee, not to mention enriching the lives of others. You get to see firsthand the impact you are making in the community and can lay your head down at night knowing you did a good thing.
Who has the time?
You do, your family does, and your team does. Volunteering does not have to be a full day event. You can go for just a few hours, or bring a project to work and spend 15 minutes creating a no-sew blanket for a local charity. You can involve your team, or even your neighbors, or both! You can drive an event to gather school supplies, canned food, hygiene supplies or presents for those in need. You don't have to go out and volunteer, you can run a fundraiser for an organization you are passionate about by asking for monetary donations or selling baked goods, holding a silent auction, etc.

I have Metrics to meet!
Did you know that volunteering can help raise the amount of energy you bring to work? More energy directly translates into more engagement, faster handle times, and the ability to resolve issues faster. This means that not only are you better able to meet your metrics because you took a few hours off to volunteer, but you feel better. There have been multiple case studies drawing a connection to volunteerism and higher performing employees. Here are a few articles that I have found:

- How Volunteering Improves Employee's Performance
What about my boss?
Getting involved in your community benefits your boss too. Allowing their team members to get involved in the community gives them, in return, a highly engaged happy employee. Getting their whole team involved helps them build a stronger team bond by allowing individuals to get to know each other outside of the context of work. Volunteering WITH the boss allows you to get to know them better and breaks down barriers of communication and teaches everyone involved how to work in synergy.

Not only that, but you have had a development opportunity that you may not have been able to while at work. This helps you develop your career as an employee and helps your manager expose their team to new environments and may even deepen your customer empathy.
Bottom line, volunteerism not only benefits the organization you work with, but it benefits us as individuals, as a group, and as a company. So the next time you see an opportunity ask yourself "What's NOT in it for me?"