Useful Articles for Content Writers
A collection of How-To's I wrote to help other content writers with their skill-building and techniques.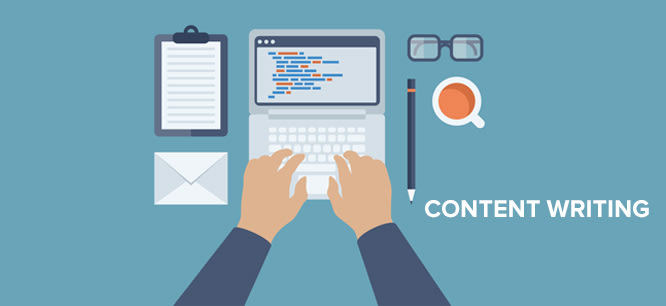 1. Why Content Writing Is Essential for Online Business
The Internet has become the main source for information-seeking over the years. For this particular topic, it is arguably the most convenient method for Google users in search of goods and services. Therefore, there is a striking difference between viewing content as nothing more than a string of words, and viewing content as a potentially meaningful source of information. Content that is well-researched and well-thought-out is beneficial to multiple parties and serves as a two-way street in many respects.
First, it is beneficial to search engines, because high ranking content will compel readers to use them more often. Search engines locate key phrases as well as keywords, article titles and meta descriptions, all of which writers must take into consideration when producing content. This will result in search engines directing traffic to one's websites, which is done by appealing to both visitors with relevant content and to search engine spiders with that same content as well as key phrases, keywords, titles and meta descriptions.
However, none of this will mean anything if writers don't produce content that is significant to readers. What this means is that writers must clearly identify the content writing company's brand, objectives, culture, operation and the goods and services it provides. The more information the audience has as a frame of reference, the more trust it will put in the company to maintain its integrity and practices. The way to essentially sell a brand and increase website traffic is, of course, to upload valuable content that will attract readers and potential customers once the website is launched.
Writers must remember, however, that the website will not experience financial success right away, though with time, it will gain visitors and possibly even customers in the future. As for the content itself, the best articles to write address topics pertaining to doing things better and what the best investments are. Articles like this will compel readers to become regular visitors - and potential customers - to the website, particularly if the information is relevant to their business interests.It is important that the content educates and offers various insights for readers to consider, thereby supplying readers with an informed opinion, the ideal goal being that they are persuaded by the arguments presented in the content.
Regardless of subject matter, the content should make for an entertaining read in order to keep visitors interested. Though presentation isn't just limited to the writing itself; layout is also a crucial factor that can either gain or lose user interest. This is especially true for online content, because people tend to strain their eyes while looking at a computer screen and, as a result, usually skim through text rather than reading it carefully. The most effective way to help website visitors avoid this problem is to space out bodies of text, and breaking them up into condensed sentences and paragraphs. Subheadings are a great way to organize content as well as giving readers an idea as to what they will find and learn from the text, thus compelling them to keep reading, especially when the articles are long.
Finally, effective content writers possess the ability to put words to pictures. Descriptions get ranked in search results rather than the pictures themselves, because they provide relevant and understandable context to visuals that may not be necessarily self-explanatory, and they are especially helpful in tutorials and walkthroughs that provide visuals so as to educate the reader on how something is done. Most importantly, content writers are able to provide details for their company's goods and services, and their benefits in comparison to competitors. This is the best way to inform a potential customer's purchasing choices, and in turn will want to make them use one's website more often and possibly recommend it to others.
2. How to Become a Successful Content Writer
No matter how well-read and eloquent a writer may be, content writing requires that one possesses a multitude of marketable attributes if they are to produce effective content for an online business that will improve its rankings and garner high traffic. It is important that content writers quickly adapt to as many different writing styles as possible. Whether it is a grant proposal, newspaper article, personal blog or essay, the more genres a writer is able to master, the greater the value they will have in the eyes of prospective clients.

Skilled content writers also write about topics that reflect the audience's interests. In order to effectively generate ideas for articles, writers should always perform keyword research to find out which words and phrases are commonly used in search engines. They will then be able to make inferences about their audience and will thus have a better idea as to which keywords to use in their articles, meta descriptions, and titles. The latter two especially are important, because they can either be the hook or the deal breaker for the reader as they're browsing through information to find what they're looking for. This will substantially increase the chances of their content getting searched.
Another aspect writers need to consider is their competition, not only to find out what sort of content others in the industry are producing and sharing, but also to see who their audience is, which will be evident in their redistributing and discussing of the content. Content writers should also be proficient in SEO and pay close attention to search engine algorithms, since they're always changing depending on which keywords readers are using in search engines such as Google.
Regardless, the one thing writers must always be certain of is quality in content, as it is always in demand. Writers will always retain their value as long as they are able to provide the audience with in-depth material and an original perspective. Originality is possible to find even in topics that have been reproduced many times; it all depends on the uniqueness in voice and argumentation.
As always, writers must be wary of plagiarism in order to avoid damaging their reputation as well as that of their content writing company and SEO itself, and there are programs online that can assist in checking for this. Researching and synthesizing sources in one's work is fine, as the likelihood that the given topic has been written about before is high, but the writer must be able to put these ideas into their own words and even provide their own insight, rather than simply copy and pasting text. It is also helpful for writers to understand at least the basic elements of WordPress, CSS and HTML, as code manipulation can help present the text in a preferred way, whether this be through spacing or title tagging.
Finally, the best content writers also specialize in social media networking. Practically the entire world is connected, and it proves to be a great opportunity for writers to meet and build relations with publishing industries. As writers begin to gain recognition from experts and publishers, they will start to gain an audience as well. The higher their activity, the more likely their work will get recommended. Contrary to popular belief, writing is not a passive career; with the advancements in technology and mass communications, writers are required to be just as approachable and active as any businessperson. They don't just write words on a screen; they are involved in every process of an online marketing strategy.
3. The Main Benefits of Using SEO, and Why It's Vital for Success in Online Marketing
Search engine optimization has come to be a widely recognized marketing strategy for online businesses and content agencies because of its ability to effectively yield an audience. There are many benefits in utilizing SEO, with one of the most important factors being a substantial increase in traffic streams to one's website. The majority of users will click on the highest-ranking websites on search engines, so the odds of one's website garnering a significant amount of visits are very likely once it ranks high.

The way to accomplish this is to incorporate keywords and content-relevant information in titles, tags, meta descriptions and, of course, the blogs themselves. All of this will show up in search results, increasing the chance of click-through rate and therefore potentially increasing traffic flow to the website. Regardless of whether or not the website specializes in e-commerce, SEO is guaranteed to provide trackable and quantifiable results, so agencies need not worry about using the return on investment principle.
In using SEO, agencies are able to track practically all aspects of their chosen strategy and the results of using the strategy, such as data as they pertain to search result rankings, web traffic, conversions and the click-through rate. More advanced web analytic softwares can also provide the ability to go in-depth and uncover demographic information and other user activity metrics from visitors who interacted with one's website.
In the case of e-commerce websites specifically, SEO agencies are able to find out where users click in order to complete their transactions, and even which keywords they use to search for one's website prior to browsing and making purchases in the first. On the other hand, non-e-commerce sites can calculate the significance of their SEO strategies in other ways, such as prompting direct responses from visitors.
This can be done with a fill-out form, such as a survey or in-website mailing system. It also cannot be stressed enough that SEO is one of the most cost-effective marketing strategies an agency could adopt, because it directly targets potential customers who are actively searching for products and services that one's website may very well be offering online. As a result, companies do not necessarily need to invest in other methods of spreading awareness.
SEO also targets audiences who are actively searching for products and services similar to the ones that one's website may be offering, so this demonstrates that the web traffic that comes from SEO is more effective than many other outbound marketing strategies, thus resulting in companies saving money. A website's credibility is also raised if SEO is used because it helps the site become more accessible and user-friendly.
Visitors will be able to navigate the pages and find links easily through streamlined design and layout elements. Not only will web pages be easier to find through search engines, the content itself will also be easy to locate. Finally, high exposure and trust in the website's content will guarantee brand awareness, as users who regularly view websites ranked highly in search engines and associate keywords with the site's brand will come to associate themselves with the brand as well.
4. Effective Link Building Techniques That Will Enhance Your Website's SEO
With Google recently imposing penalties on link building techniques, it has become more difficult for online businesses and SEO agencies to build potent link building strategies that will improve their website's SEO. In order to obtain substantial links for their websites, companies will have to devise creative strategies if they want to become successful, or maintain their success. They can start by creating beneficial tools for SEO purposes that can be sold as products and even provided to affiliates and competitors for use.

Though they should also try implementing fun activities for visitors in addition to beneficial tools and resources, for the chances of visitors hyperlinking to their site will be higher as a result of appeal. Companies should also keep in mind that social media nowadays is the most efficient way to share and promote content, and that they should not rely on press releases, which have actually grown stale in journalism. This means that publicists will need to commit to regularly submitting content to as many social media platforms as possible. That way, there is a higher chance that the blog posts will gain a response.
Company members who are not regular writers are encouraged to guest blog, as it is a great way for companies to build their brands and garner more attention overall. Representatives might also guest blog on other websites, and recruit guest bloggers to do the same for their websites. Writers must remember, however, that the main purpose of guest blogging is to produce genuine and qualitative content for the host website, as the editors are trusting them to provide their readership with informative and appealing material. This is a very tempting way to get backlinks, and while doing so is acceptable under very specific circumstances (for example, if the project requires mentioning one's own work), backlinking will get noticed and it will be penalized.
While on the topic of backlinking, it is nevertheless helpful in finding opportunities to offer sponsorships, particularly if the potential "sponsees" are local and digital ones. For instance, a company might consider sponsoring an event. The fastest way to figure out which organizations are the best to reach out to is to do a backlink analysis of competitors and identifying the links that they have built through sponsorships. Afterwards, companies just need to focus on allocating a proportional budget, and they could be on their way to building links from universities, business conferences and events, among others.
As with link building, infographics are experiencing a decline in recent times, but that does not mean that they should be completely abandoned. If the readership finds them helpful, and if the website has a clear marketing strategy and budget, then there is no reason to dismiss them. A lot of companies have backlinks to dead websites. Website owners and content creators could reach out to these agencies and provide them with relevant links from their own sites by helping them identify their links to dead websites. This could simply be done through emailing them after having done a backlink profile analysis.
Copyright violations are common, and practically every online business is vulnerable to them, as they cannot always control who redistributes their content without permission. It is suggested that, instead of flagging parties that do this, agencies should instead take these actions as link building opportunities. They will be able to find out who is using their content, with or without permission, by dragging their original saved desktop files to Google's search bar. Offering services to another website in exchange for links is one of the more noble ways to build links, as well as relations with other businesses. Directly asking for links may not seem as noble, but there are subtle ways to do so, such as letting the website know that they were cited in writing and asking if perhaps their readers would be interested in the work.
Finally, always remember that brand building is important and must be consistent, whether it be in outreaching or speaking at conferences, and of course through any of the above-mentioned techniques. Making these connections and creating high-quality links will boost a website's ranking.
5. Why SEO Is an Important Tool for Content Writers
There is no doubt that the Internet has practically become the primary source for information seeking. Not only that, but people also want to be able to find their answers online fast. This is where content writing, and even blogging come in. The popularity of online publications, websites, the blogosphere and online shopping have essentially birthed the concept of search engine optimization (SEO for short), which is a way for web masters to make the most effective use of their online content, in that it shows up more frequently in search engine results.

In addition to potentially increasing web traffic, SEO helps streamline websites to improve user accessibility, so that people who are looking for specific keywords are able to navigate these sites easily and to find what they're looking for faster. Streamlining using SEO is especially crucial for more expansive websites; those that have two authors or more can benefit from SEO both directly and indirectly. The direct benefit is, of course, increasing traffic through search engines, but in doing this webmasters will have a better idea of what users are looking for content-wise, so the indirect benefit comes from having a common guideline to refer to before publishing any content on the website.
It only makes sense that online businesses (and even physical businesses that host their own websites) should include this tool as a part of their practices, because it is a service that consumers will find reliable and convenient, thus possibly rendering them regular clientele. They will likely leave reviews or tell others about their positive experiences and therefore recommend the site to others.
Of course, there are various other reasons why SEO is important for business, especially in the content writing itself. Most users tend to browse suggestions in the first results page of a search engine; this means that in order to rank high in a results page, a content creator would have to make use of keywords that are searched up the most by people browsing content that they care about, according to what sort of keywords are relevant within the context of a particular topic.
Consumers usually rely on search engines to help them find the information and resources that they need, and high-ranking websites that use frequent and relevant keywords specific to any given topic or service are the ones that tend to gain the most credibility from consumers.
SEO is also useful for promoting websites on social media and popular search engines. Search engine users who find websites by using Google, Yahoo, or any of the bigger search engines, and are impressed by them, are more likely to promote them via large social networking channels such as Tumblr, Facebook, LinkedIn, Twitter, Google Plus and Pinterest.
In keeping all of these factors in mind, SEO can help websites get ahead of their competitors. If, for example, two or more websites are selling similar (if not the same) products or producing identical content, the optimized website is naturally more likely to gain a following and in turn profit from traffic streams and/or sales.
6. How to Be Proficient at Semantic Content Writing
Writers with the ability to produce serviceable content for the readership are precisely what a content writing agency is looking for. It is especially important that they master the craft of semantic content optimization, as this is what will improve a web page's rankings in search results. Here, I provide an effective approach to semantic writing that will help prospective search engine optimization content writers to skillfully optimize keywords in order to guarantee increased traffic flow to a website.

First, writers must decide on a focus for their assigned web page. As any SEO content writer knows, common terms within the context of the service or product they are trying to sell must always be the keywords used in writing. There is no need to be eloquent and constantly change the vocabulary if a select few are the most searched by potential customers. Though it is not enough to use keywords; writers must also focus on other areas related to their website's product or service and what makes it unique from other companies providing the same commodities. Highlighting such differentiations will make it easier for clients who may very well be looking for such unique qualities to find the website.
It is then crucial that writers satisfy the customers' needs by clearly identifying what they usually look for in a commodity in the site's pages. Depending on the commodity, the pages should include advice and tutorials for customers, order forms, special offers and discounts, options for customization, and links to pages with other related products and services. Thinking about what the commodity entails and consulting with the team will help to expand on this list. It is also necessary for writers to connect with their customers and people who could become customers for their direct input.
Another way to do this is to include a survey on the website that readers can willingly participate in. Then, writers should analyze the highest ranking pages in search results using Term Frequency and Inverse Document Frequency, both of which will measure what terms and phrases a page emphasizes as well as which terms characterize its uniqueness. Writers should compare them with their web pages to figure out what to emphasize and where to differentiate.
In spite of all this effort, however, no content is complete without proper design and layout. Potential customers must be able to navigate a website and find what they are looking for with ease. It also helps if the pages are aesthetically appealing – like in a store, a customer always wants to feel welcome as they are browsing.
With all of these aspects in tow, the website is ready to be put together and launched. The next step is to observe user activity. It is wise for writers to make note of what sort of and how many transactions take place and on what pages, how long visitors browse the site for, and how many pages are being visited. Some other factors to keep in mind include what kind of and how much feedback the website receives, whether it is through surveys or the in-site mailing system, the website conversion rate and the bounce rate. Web analytics softwares provide all of this data, but it is also a good idea for writers to use more advanced tools such as mouse tracking, which can indicate exactly where a visitor's mouse cursor typically goes and clicks and on what pages of the site. All of these indicators will supply writers with ideas in order to make decisions on how to improve the website's optimization.
Lastly, writers should run tests on page performance via A/B split testing, by creating alternate versions of their website with varying links, layouts, designs and the actual content itself. This is to determine which version is yielding the most user engagement. Writers, however, should be careful not to deviate too much from the goals and core values of their original site. In using these strategies, writers will have an easier time creating reliable content for their readers and thus solidifying their credibility with future clientele.