Journal is powered by Vocal.
Vocal is a platform that provides storytelling tools and engaged communities for writers, musicians, filmmakers, podcasters, and other creators to get discovered and fund their creativity.
How does Vocal work?
Creators share their stories on Vocal's communities. In return, creators earn money when they are tipped and when their stories are read.
How do I join Vocal?
Vocal welcomes creators of all shapes and sizes. Join for free and start creating.
To learn more about Vocal, visit our resources.
Show less
Top 10 Grammar Checker Software Solutions for Writers
If you're into writing and need a little help in polishing your articles, here are the top 10 grammar checker software tools that you can use.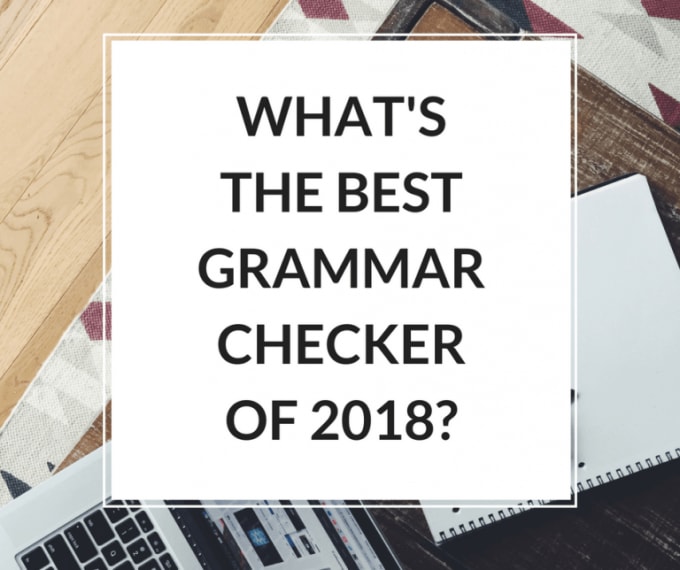 The demand for valuable and freshly written articles is on the rise nowadays. Now that content marketing and all sorts of blog articles are becoming a need for online business owners, companies, and organizations, creating high quality and informative content is now a must. Plus, many students are also facing challenges in improving their writing skills.
The good news is that there are a lot of tools today that can help you improve your writing skills. Aside from hiring a fast essay writer help to assist you, these tools help you not only to detect the errors in your writing but also improve your skill in the long run. If you're into writing and need a little help in polishing your articles, here are the top 10 grammar checker software tools that you can use:
Grammarly
One of the most widely used grammar checkers today, Grammarly is not only an accessible tool but a simple one as well. Anyone can instantly adapt to Grammarly's interface as it doesn't require any complicated step when you scan your articles. Plus, its basic version can be used for free, and over 400 grammar rules are detected here.
Ginger
If you're not a native writer, this is the ideal platform to go for. Because it has a patent-pending technology, it will not only correct your grammatical errors, but it'll also make sure that the flow of your content is accurate. There's also a proofreading feature you could use to check which grammar rules you've violated, so it really helps in ensuring flawless work.
Paper Rater
If you want to detect plagiarized content, Paper Rater can do this job without you needing to log in or even make an account. The moment you paste your article into their text box, their analyst tool will instantly compare your content to millions of published and running articles online. On top of that, they also have a vocabulary builder and proof-reader feature on their site.

After the Deadline
Created by the developers of WordPress, this advanced grammar checker is a reliable site that writers can use when they're in a hurry. You can also find this software in many add-ons, extensions, libraries, and plug-ins. What's amazing is that it uses Natural Language Processing and artificial intelligence to scan your files, so it corrects your articles accurately and quickly.

White Smoke
This grammar checker will detect your errors and add a rating to your content. Hence, learning and improving your skills are achieved here. If you want to be challenged, check out their rating system and see which part you need to improve.

Language Tool
Language Tool does not only correct your grammar mistakes, but also offers proofreading services for over 20 different languages. In addition, their detecting method is unique since each error in your content is highlighted in a particular color; these colors depict a specific grammatical rule, so it's easier to keep track of your mistakes and correct them accordingly.

Online Text Correction
A straightforward grammar checker, the Online Text Correction presents their interface in an uncomplicated manner. Put in your content, scan it, and it'll correct it in a jiffy. In addition, the site also supports several dialects, so you can edit your articles conveniently.

Grammar Check
This software is designed to edit your content in an advanced manner. It will also highlight your text and suggest ways to improve your content further. Although quite an older version, it can still compete with the current ones around.

Spell Check Plus Grammar
If you want to invest in a grammar checker, this software's pro version is an awesome tool that you can depend on. Although its free version can already suffice, getting a subscription to this site is totally worth it because it has a lot of advanced features that you can explore further. This includes a summary of your errors at the end of scanning, interactive grammar tests and exercises, and an ad-free feature too!

Hemingway Editor
If you want an all-in-one tool, this is one of the best sites for you. Aside from correcting and suggesting ways to improve your content, the Hemingway Editor will also tell you your readability rating, so it really helps you create reader-friendly articles.

Enhancing one's writing abilities may need effort and time. However, if you incorporate the proper tools along the way, learning is not only easier but fun and convenient as well. With these software tools to back you up, you can never go wrong. So, start using one now and see the difference.