Tie-Con 2017 Through the Perspective of Jason M. Titus
Tie-Con, the World's Largest Entrepreneurship Conference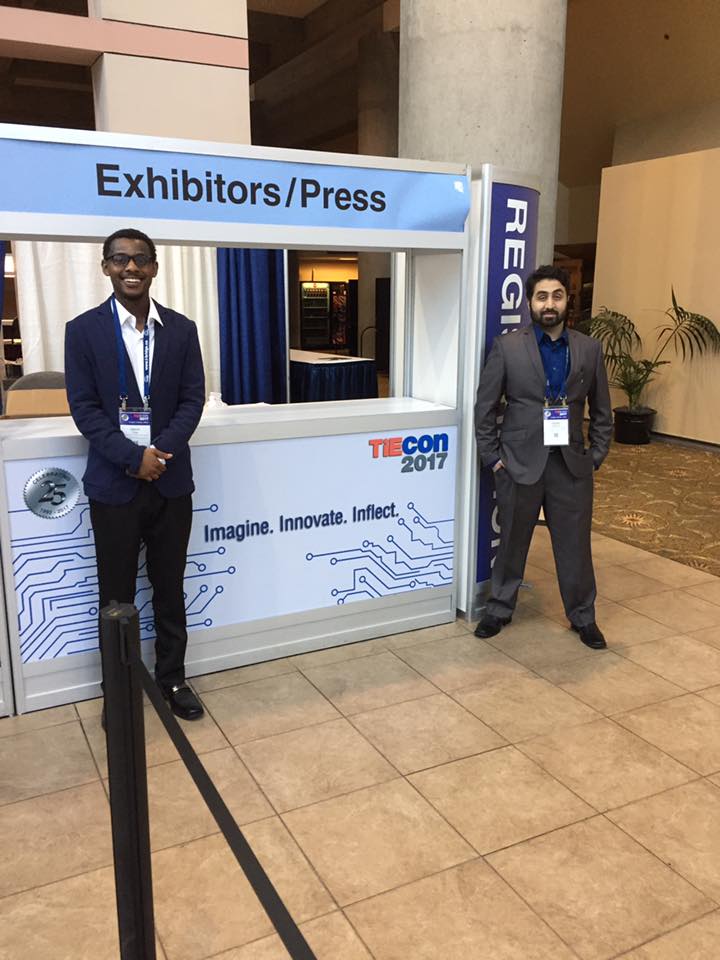 My experience being cordially invited as an Influencer with my fellow friend and confidant Gurtej Sekhon (Future CEO Someday) at what can be called the largest technology anchored conference dedicated to helping capture a new mixture of ideas. "Tie-con is ranked alongside Demo, TED and World Economic Forum among top 10 conferences worldwide for ideas and entrepreneurship by Worth Magazine." (WHAT IS TiEcon?)
It started very blissfully at Tie-Con walking in the conference building at the Santa Clara Convention Center breathing in and seeing the big names discussing witty and subtle professional banter. What I have learned from watching and listening to Presidents, CEO's, VP's, Chief Officers and more is that they are such humble yet classy people filled with confidence in what they do. Tie-Con 2017's atmosphere was pure confidence, entrepreneurship, class, innovation, diversity, and inclusion! How these giant men and women compose themselves with such leisure and confidence for themselves is truly powerful and exciting. I know myself and Gurtej were super excited and just overjoyed to just be there. As an influencer, I can tell you that the experiences that you make and the connections that you let live in other people's heads is the first step to always being remembered.
The lectures at Tie-con were amazing and so informative, listening to huge names in the technology industries discussing the intricacies of technology and innovation was brilliant. In addition to balancing an entrepreneur's eye for consumerism and showing the possible impact for the future for everyone! At first I can say it was a struggle because it was difficult for me to listen to everything in the most in depth way. But what I could understand from the speakers, was to comprehend your own reality and to be able to articulate that perspective in simple and effective ways.
The main conference room was gigantic to see so many companies and recruiters from 44+ different countries and having the blessing and privilege to talk to some of them was an honor. The atmosphere was very welcoming and vibrant with so much movement like water but in human rhythm and form. Some of the companies that impressed me first was IND TV USA who offered me a possible job, which I can say was the very first booth I went to. It was awesome and I felt so welcomed and appreciated. I know I will be emailing them with courage, confidence, and conviction to try to make the most out of as many opportunities that come into grasp.
Another company that extremely stood out in my humble opinion was "Imaginate". "Imaginate" brings a virtual reality that's a new way to experience another world that's truly fun and engaging for anyone to enjoy. I had a lovely chat with Founder & CEO Hermanth Satyanarayana of "Imaginate". I had a chance to experience one of his companies signature products called the "Virtual Reality Lenz" which has been known around the world for its usage for entertainment, films, business virtual conferences, military training tools, healthcare, education and so much more!
Going to Tie-Con 2017 was an unforgettable experience from being offered jobs, to listening to huge names like Jyoti Bansal (Founder & Chairman, AppDynamics) to Rob Goldman (VP Product - Ads & Pages, Facebook) which enlightens people of all ages and I can say for myself that he inspires me to work harder to innovate in my work and take it to the next level. Listening and learning about different cultures and companies has shown me so much about being a leader and using my voice louder to influence and shine my light positively. The first step to innovate is to not care about failing but striving hard for something bigger than yourself.
Learn more about Jason M. Titus on LinkedIn or at http://titusjason.com/