Journal is powered by Vocal creators. You support
Robert Lindquist
by reading, sharing and tipping stories...
more
Journal is powered by Vocal.
Vocal is a platform that provides storytelling tools and engaged communities for writers, musicians, filmmakers, podcasters, and other creators to get discovered and fund their creativity.
How does Vocal work?
Creators share their stories on Vocal's communities. In return, creators earn money when they are tipped and when their stories are read.
How do I join Vocal?
Vocal welcomes creators of all shapes and sizes. Join for free and start creating.
To learn more about Vocal, visit our resources.
Show less
Thousands Finding the Photo Booth Business a Route to Excellent Full-Time, Part-Time, or Retirement Income
The place to find out everything there is to know about success in the Photo Booth business is at the Photo Booth Expo in Las Vegas.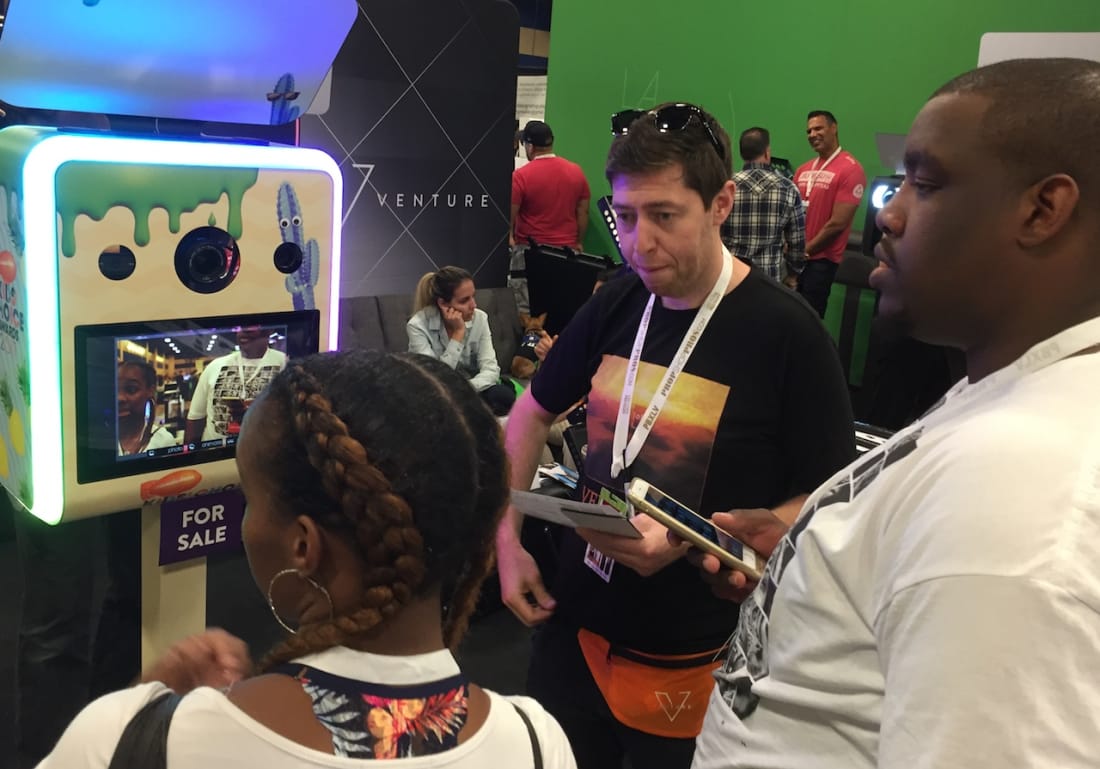 In validation of the old adage "What goes around, comes around," photo booths are back and are more popular than ever. Originally patented in 1888, the photo booth (aka "automated photography machine") first gained popularity at penny arcades, amusement parks, and carnivals. To receive your photographic mementos of the moment, you just popped behind the curtain, adjusted the seat, deposited twenty-five cents and smiled! Ten minutes later a strip of eight fairly decent black and white (or sepia) photos would slide out a chute on the side.
That was back when only a few people had access to a decent camera. Today, everyone has a camera within easy reach—so what explains the huge resurgence in Photo Booths?
The three main things driving the popularity of Photo Booths are Social Media, everyone's love for "selfies," and the fact that Photo Booths are fun! In addition, they are portable and can be set up almost anywhere. There are open style booths where many subjects can be photographed at once, as well as the traditional and more intimate closed booths. Some Photo Booths have green screen backdrops that allow the subjects to be seemingly transported to almost any location on earth and beyond. To encourage those in front of the lens to ham it up and have fun, most Photo booth operators will put out a table full of props, signs, and playthings so that subjects can create vintage looks and storylines. The end product is a high-quality printed image and/or a URL where the photo is displayed. Professional Photo Booths typically use high-quality DSLR cameras so the image is far better than what you find at the end of a selfie stick.
The PhotoBoothExpo is where the latest technologies, services and business solutions for the Photo Booth industry are introduced.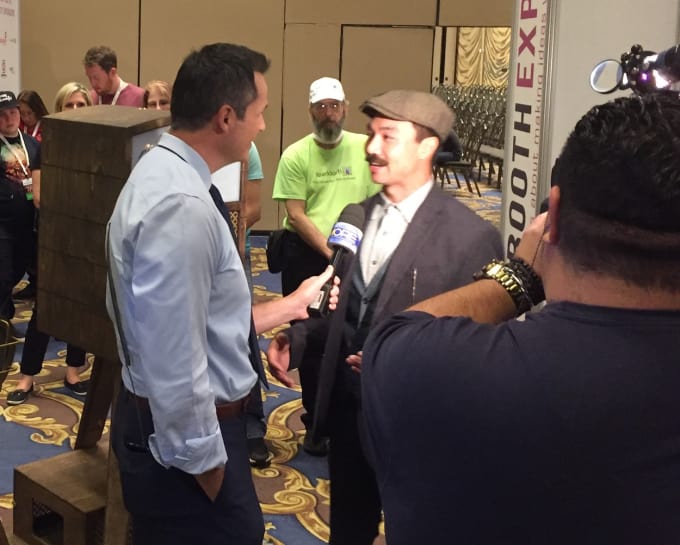 Each year, the
Photo Booth Expo
, held in Las Vegas, attracts thousands of successful Photo Booth business owners from around the world. In fact, it's the world's largest show for the Photo Booth industry and the place to be to get the first glimpse of latest technologies—video booths, graffiti walls, green screen technology, 3D Photo Booths, props, inflatable booths, backdrops. it's all there.
How It All Started...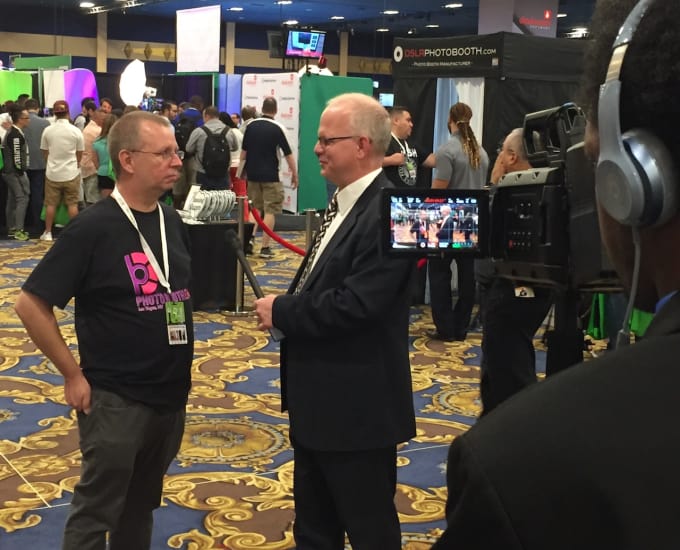 The event was the brainchild of Rob Savickis, a Photo Booth operator in Niagara Falls, Ontario, Canada. According to Rob, "The people who attend the Photo Booth Expo are either entrepreneurs with established photo booth businesses or people who want to get into the business. Many are DJs and Photographers who already have ties to special events. Others are manufacturers and distributors looking for an effective way to reach core buyers in the professional photo booth market."
Along with the massive exhibit floor, the Expo also features an educational track that presents the most knowledgeable pros in the business. Seminar content covers all the essentials of operating a successful Photo Booth business—from Photo Booth Operation to Sales and Marketing.
The best part about being at the Photo Booth Expo is the opportunity to witness the unique ways that many of these successful people have taken their Photo Booth businesses to the next level and beyond. For the newcomer, it's encouraging to know that it's an even playing field—the tools and technologies are available to everyone. What makes each Photo Booth company unique comes down to the person who operates the business. Maybe it's marketing and promotion or possibly it's the uniqueness of the Photo Booth itself. The Photo Booth Expo is not just about ideas…it's about making ideas work!" For more information visit PhotoBoothExpo.com