Journal is powered by Vocal creators. You support
Nikkie Evans
by reading, sharing and tipping stories...
more
Journal is powered by Vocal.
Vocal is a platform that provides storytelling tools and engaged communities for writers, musicians, filmmakers, podcasters, and other creators to get discovered and fund their creativity.
How does Vocal work?
Creators share their stories on Vocal's communities. In return, creators earn money when they are tipped and when their stories are read.
How do I join Vocal?
Vocal welcomes creators of all shapes and sizes. Join for free and start creating.
To learn more about Vocal, visit our resources.
Show less
The 10 Best Advice Books For Job Hunters
There is no doubt that searching for a job is stressful. The best advice books for job hunters will make life easier while you are in this transitional phase.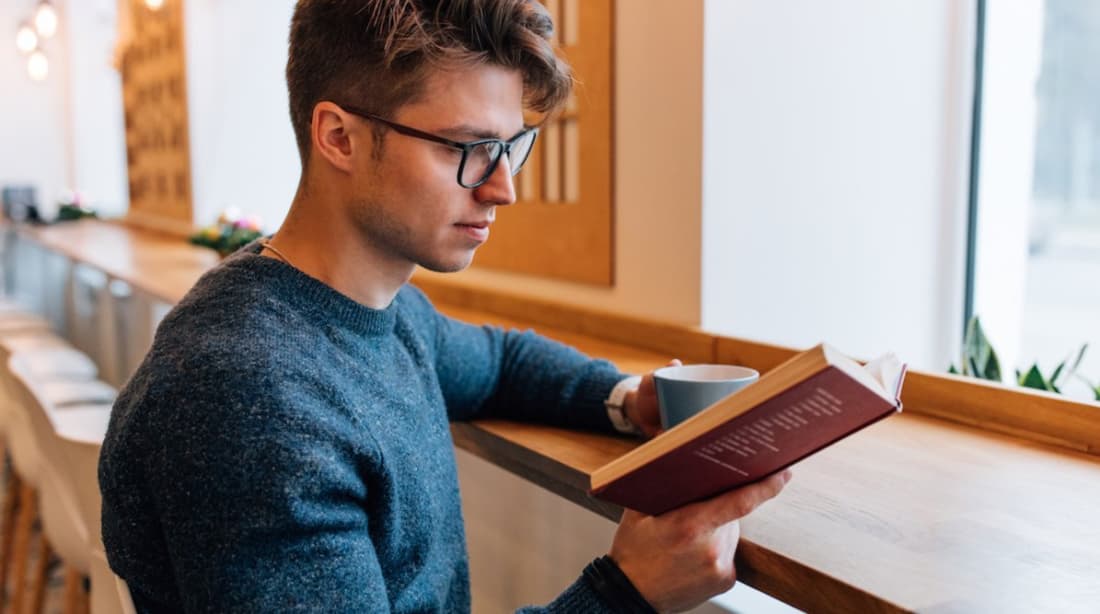 Life cannot always stay the same. You have just found yourself in a new chapter of life; you're in need of  new job. You may need this job as a starting point for your career. Maybe you have already started your career and are now in need of a change in your workplace. Regardless of your reason, you need a great book, or a few, in your tool belt to ease the stress of the job hunt.
The best advice books for job hunters can help you tackle many of the problems you are currently facing. You can find step by step books that tackle tricky job interview questions and about writing winning cover letters. You can find great books that can help you with the general idea of selling your talents and what you have to offer a company. You can snatch that dream job after learning some new skills from the right source of knowledge.
What Color Is Your Parachute? by Richard N. Bolles
First off, we need to talk about this all encompassing book. Richard N. Bolles has crafted a book that addresses everything from writing resumes and cover letters to finding your ideal career. What Color Is Your Parachute? is the book that invented the flower exercise. If you haven't heard of it, this exercise helps you to realize everything you are truly looking for and can provide to a new job. This is one of the absolute best advice books for job hunters as it is so well-rounded. The latest release even has tips on using social media in the workforce.
If you are a job hunter that feels completely lost, this book can help point you where you want to go. Not only can it help you get to where you want to go, it can help you figure out where you want to go. Any question you have will almost undoubtedly be covered in this bright book.
This book is as easy to read as it is packed with information. Don't be worried about getting lost in this read. The structure is reader friendly and will guide you where you need to be if you want to read up on a specific point. You can judge this book by its book cover. There is a reason this book cover is so bright and attention grabbing; it's because the content is as well.
Guide to Basic Resume Writing by Editors of VGM, Public Library Association
Have you been staring at a blank page for the past week trying to write your resume? This book gives you the basic tools you need to write a winning resume. Before we get into the job interview and actually claiming that job, we have to write a solid resume.
This book is a simple read that will help you start your job search journey. Before you start applying for jobs, you need to have a good resume already prepared to show them.
The 2-Hour Job Search: Using Technology to Get the Right Job Faster by Steve Dalton
Here is a book for this day and age. The 2-Hour Job Search offers you a guide on networking online. Time is money, and this book is bound to save you both. Steve Dalton doesn't just hand you vague phrases to sift through to understand the current job online job search. He gives you sound and comprehensive tips on how to use online platforms such as Google, LinkedIn, and alumni databases to get job interviews you need.
If you have been struggling for a while trying to find a job, then this book can help you use the tools at your fingertips. Don't waste anymore time. In fact, you don't even have to wait for the book to arrive at your door. You can purchase a Kindle version to get the ball rolling even more quickly.
We all struggle with the amount of information on the web. Thankfully this book can help us use the confusing mess in front of us on the computer to move ourselves forward. This book makes helps you network online to find a job.
Knock 'em Dead: The Ultimate Job Search Guide by Martin Yate
Job hunters, let's all keep up with the times and take a minute to read this book. Knock 'em Dead: The Ultimate Job Search Guide helps you navigate changes in the market. Need a clear guide on social media practices to help you network? Need to update the language in your resume to fit the times? This book has you covered. 
There's a reason it is widely considered one of the best advice books for job hunters. In this book, you can learn how to write a successful resume, create professional networks, conquer job interviews, and get on the career track you want to be on. If you want to know what employers are looking for so you can reach your goals, this is a great book for you.
Guerrilla Marketing for Job Hunters 3.0: How to Stand Out from the Crowd and Tap Into the Hidden Job Market using Social Media and 999 other Tactics Today by Jay Conrad Levinson and David E. Perry
The content combines book smarts with street-smarts. You need not only understand the market, but you need to be able to put the strategies to action and get the job you truly want.

This book focuses on social media and presents its ideas in a fast, edgy way that draws the reader in. Use this advice book if you've tried the traditional methods of job searching and feel like you are out of luck.
Steal the Show: From Speeches to Job Interviews to Deal-Closing Pitches, How to Guarantee a Standing Ovation for All the Performances in Your Life by Michael Port
A lot of people are intimidated by job interviews. Michael Port's Steal the Show helps tackle those interview issues and empower the reader. This book can help anyone with a job interview; it doesn't matter if you are an extrovert or an introvert. Michael Port uses his knowledge as an actor and corporate speaker to provide you simple, useful tips in any setting where you need to present your ideas.
Don't let yourself stand in the way of you. This book can give you the tools you need to not only have a successful job interview, but have a successful career as you use these tools in your new workplace. This book puts the best books to read before your next interview to the test.
Ladders 2018 Interviews Guide: 74 Questions That Will Land You the Job by Marc Cenedella
If you need a little more confidence in your interviews, this is your next read. When you are in an interview, you need to be able to persuade the interviewer to allow you on the team. You also need to properly present your strengths. All of this can be hard when selling your personality and ideas isn't one of the strengths you already have.

This book is a nice, 90 minute read to help you get you where you want to be. If you aren't an avid reader, but need the information, this is the ideal book for you.
So Good They Can't Ignore You: Why Skills Trump Passion in the Quest for Work You Love by Cal Newport
The phrase "follow your passion" is a cute motivational phrase we throw around our social media accounts. Cal Newport's So Good They Can't Ignore You challenges that saying while leading you to create work that you love. If you are having trouble beginning your job search because you're unsure of what you want to work as, this is a great book for you to read right now.
Cal Newport believes skill always beats passion. This book encourages you to throw out whatever pre-existing idea of a passion exists in your head. True passion comes after working hard at a skill, not before. Of the books you should read to advance your career, this one shows you the skills you can develop in order to be useful and add to your life.
This book not only helps you realign your sights on a successful and enjoyed path, it gives you the tools to get you on that path. Cal Newport researched for this book by talking with successful and satisfied organic farmers, screenwriters, and computer programmers. He found that how you do your job is more important than what you do for your job. Follow Cal Newport on this discovery as you learn what you want in your own life.
Finding Your Element: How to Discover Your Talents and Passions and Transform Your Life by Ken Robinson PhD and Lou Aronica
This is not your traditional job search book. This read will help you analyze your life and find where your passion and skills meet in order to guide you to where you need to be.
If you feel completely lost in what you should be looking for in a job, this is one of the best books for career guidance that can help you find what you're missing. Finding a new job is an important new chapter in our lives that we must make the most use of!
Job Search Essentials 3.0 by Jim Wilson and Brooke DePue
This book is designed to take a stressful time and turn it into a fruitful one. We all know changing jobs is hectic and hard on your economic situation. We know you need to get back on your feet as soon as possible. 
Here's a book to help you make the changes that you need to find a job you will enjoy for many years to come.
Before you know it, you'll find that job.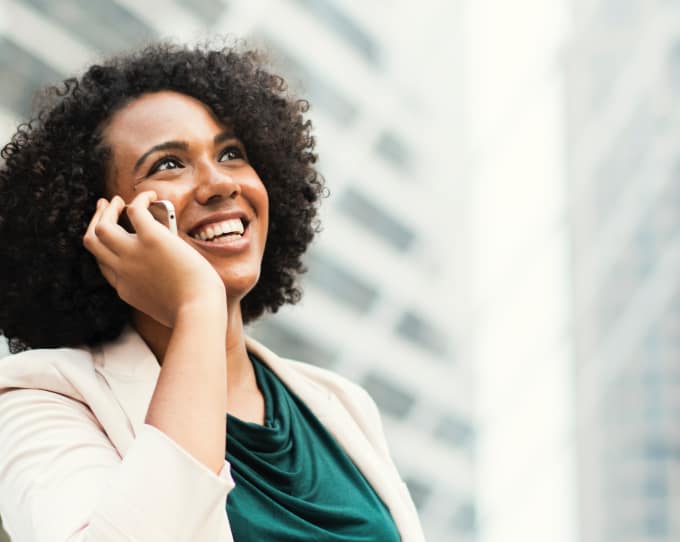 Whether it be the overall process of finding a job, finding your right career path, writing a new resume or networking, online, there are resources to help you get where you need to be. After reading a few of the best advice books for job hunters, we hope you are instilled with a newfound confidence in your job search.