Journal is powered by Vocal creators. You support
Faith Stratton
by reading, sharing and tipping stories...
more
Journal is powered by Vocal.
Vocal is a platform that provides storytelling tools and engaged communities for writers, musicians, filmmakers, podcasters, and other creators to get discovered and fund their creativity.
How does Vocal work?
Creators share their stories on Vocal's communities. In return, creators earn money when they are tipped and when their stories are read.
How do I join Vocal?
Vocal welcomes creators of all shapes and sizes. Join for free and start creating.
To learn more about Vocal, visit our resources.
Show less
Starting My Own Business at 19 (Pt. 1)
Dealing with Rejection and Feeling Useless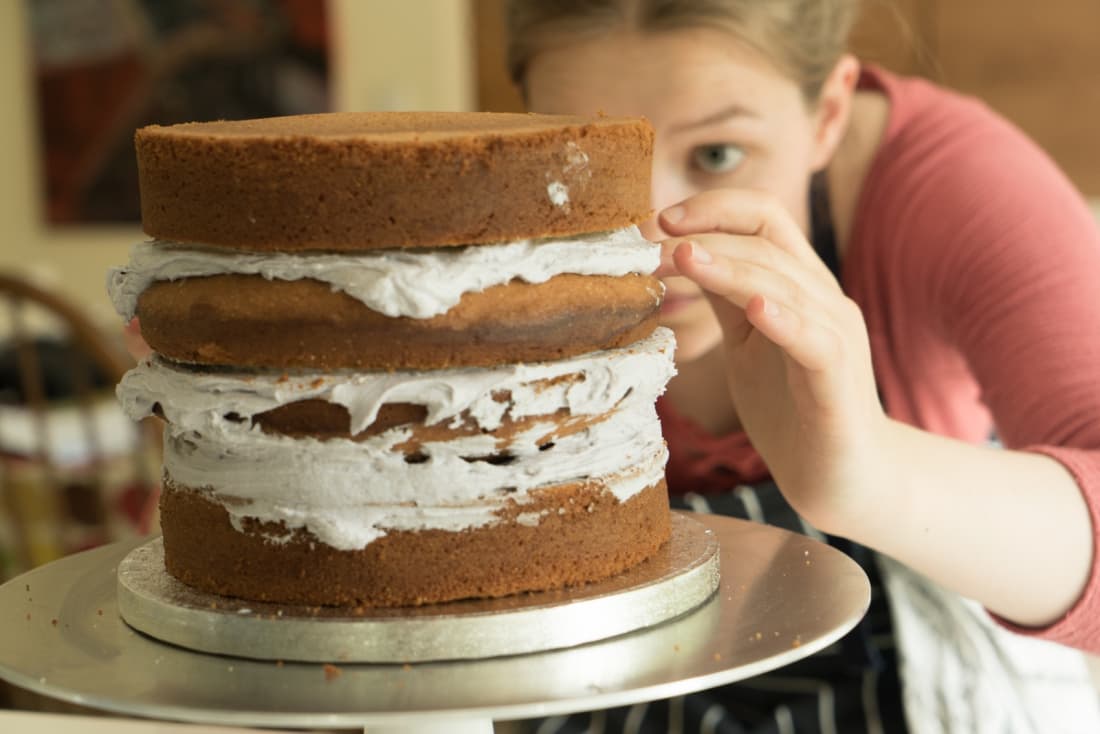 This whole journey started when I sat down for my first ever job interview. I was fresh out of cookery school. I had spent nine months of my life filling my brain with everything about being a chef; from hand making puff pastry to butchering a 'best-end-of-neck'. 
It had been a wild ride. I had a final examination that shook me to the core and made me question whether I had actually passed or had been given a 'pity pass'. When it came to the end of my cookery school career I was surrounded by people who had gone on huge culinary journeys and were now able to produce Michelin star-worthy food.
Personally, I felt like a failure. My peers were being offered cookbook deals and going straight into very impressive positions, whereas I couldn't stomach the idea of being in a kitchen. I felt totally pathetic in comparison, I knew I wouldn't be able to survive in a professional kitchen, being on my feet all day, finishing my shift at midnight.
Nevertheless, I wanted to be a chef. I took a catering job a week after finishing school; it was a family friend's business, they were catering an anniversary party. The evening wasn't too bad but I felt useless. My hands couldn't move fast enough and I couldn't make any decisions for myself. After that job I decided I needed to take time off. I needed to figure out what I was doing, what was my purpose?
I decided I wouldn't look for any work until September. I was too exhausted to be of any use to anyone, I needed time to heal. I realise this is a luxury to not need to work for three months and to be given time to think and breathe. I went on a couple of holidays but mostly I was planning and looking at my phone in despair as I saw my peers' successes while I sat in my tracksuit bottoms in my bedroom.
During these three months I started cooking more and more and found it a lot easier. I got faster and faster. I started to fall in love with cooking again. I realised that I wasn't made for cooking because I wanted to bake. I went into cookery school loving cakes and baking, I wanted to continue that journey in my work life. 
I didn't want to admit this at first because I had been told, in no uncertain terms, during cookery school that this was a waste of my talents. However, at this point, I could only feel like, 'what talents?' It wasn't exactly like I was bursting full of cooking potential and a master chef waiting to happen.
Once I finally admitted this to myself, it happened, almost as if it were a sign from the universe. My idol, the woman I admired the most in the world of cake design, was hiring. I immediately set to work, with help from my sister, to make a dazzling CV. I sent it off and crossed my fingers. Within minutes I got an email back; she wanted to meet. I was totally shocked. I was going to meet my hero, this was it, this was my moment.
The night before the job interview I barely slept. I tossed and turned thinking of the questions she would ask, what I should wear, how I should act. I travelled across town to her flat and after getting very lost I finally arrived. She was even more impressive in person, I was in awe. We sat down to talk.
Within about five minutes my hopes were dashed. She hadn't read my CV, she had read the name of my cookery school and had immediately offered the interview. I was meant to be the astounding graduate of my cookery school and I could tell I had disappointed her. Sat before her was a 19-year-old with limited kitchen experience.
I should explain—as part of my cookery school you needed to do a bare minimum of three work experience placements. As you may have guessed already, I did the bare minimum, because I was terrified. The first placement was a week in an intense professional kitchen, my most technical job had been to 'concasse' a tomato. I had hated every second of it and got paid exactly £0. My second placement was catering a gallery event. I didn't get to do much more than preparing a large salmon fillet for canapés and I got paid £75, which was really good money and piqued my interest. My final placement was catering a sit-down meal for 380 people where I got paid the same as the teenage waiting staff. This thoroughly secured the thought that this business was not for me.
Even though, looking back, I know that my job interview was over as soon as it started, I convinced myself I had a chance. I was promised follow-up correspondence and a test day in the kitchen. You won't be surprised to hear I never heard back.
I sat and wallowed in despair for a couple of weeks. It had taken a lot for me to apply for this job and even though I appreciated I may not be right for the job, she never even replied. So, what was I meant to do now? I guess I could apply for other jobs… but I knew that people would always be disappointed by me. I wasn't the impressive graduate I was meant to be and my confidence was in the gutter. That's when I decided I would start my own business after my first ever job interview.
There have been many ups and downs, not so glamorous moments, but overall it has been the best decision I have ever made. The journey is definitely going to be a long one, so if you're interested in reading more and perhaps learning what to avoid and what to expect when running your own business, tag along for the ride.