Six Priceless Lessons Job Interviews Taught Me
Every experience in life is an opportunity to learn new things and explore new perimeters. ~ J. Arthur Gipson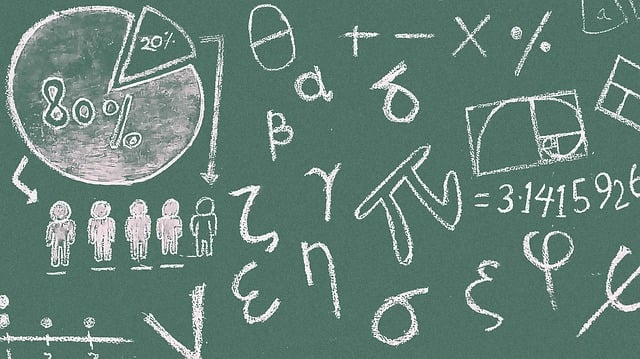 The first time I went job hunting, I got the job. Here, in Nigeria, where I live and work, this is a hard thing to believe. I could hardly believe it myself.
But most of all, the interview for that job laid out a priceless foundation for me, showing me things I never knew of and clarifying things I knew before. Although, all other job interviews I later attended also added up to helping me build an invaluable foundation.
Together, they have all moulded up what I consider to be priceless lessons learned on the path of career and life as a whole.
J. Arthur Gipson writes in his book '12 Steps to a Highly Rewarding Career: Discovering the Secrets to Defeating Comfort Zones' that, 'Every experience in life is an opportunity to learn new things and explore new parameters.' This is my sort of thinking, my way of seeing every experience.
Many working class, here in Nigeria, dread job interviews, especially young ones who are new to the job market. Before having my first job interview experience, how people who had attended job interviews expressed their fears was already starting to make me dread it too. But I knocked it off when I walked out of my first interview. I always avoid taking everything people say for truth though, just for situations like this one where they might be wrong. I let experience tell me the truth itself. Here are some of the priceless lessons I have learned:
A résumé with No Degree is Enough
I was supposed to have graduated from business school by the end of 2013, but I had a couple of courseworks to retake, and I wanted a break from solely pursuing a degree or some sort of education without achieving other things in life. I wanted to go out fully into the world of work I had spent years preparing for to get stuff done and make money.
When I had my first job interview in 2014, I just had a professional management certificate, a few independent work experiences, and a voluntary job stint on my résumé, no degree. My prior knowledge of how hiring managers think made me understand that it was possible to be hired based on experience alone, but this was rarely the case in a place like Nigeria. So, I was quite surprised that my application was considered and I was invited for interview for a content writer role at multinational tech company. And even more surprised when I was offered the job.
Mediocres Lead the Board
I worked at that job for a while and left. Then started job-hunting again. The first interview I attend this time was ugly.
It was a smaller company. There were just 3-4 workers, apart from the employer who was an unnecessarily puffed up lady. After sitting for so long, the employer called me in and the interview kicked off. I was interviewing for a social media manager role.
The employer asked me to explain briefly how I could manage their social media operations. After a flash of explanation, the employer said I should go and expect a feedback soon. About a week or two later, the employer called me, saying that she was not convinced I could do the job and that I should come for more interview. I still went back for another interview, but the employer was only beating aimlessly about how she was not convinced and needed me a proof. She asked me to write a sample blog post on the spot and I did, but she insisted she was not convinced.
I realised the employer had no solid strategy and sound skill to interview me for the job. Mediocres, too, lead the board.
Integrity Over Money
At one other job interview, I had to choose between my integrity or money. I definitely chose my integrity.
I was interviewing for a sales executive job. The interviewer briefed me and other shortlisted candidates that our job would include sales of cloned high-end phones. He explained that the cloned high-end phones would look exactly like their original versions and could easily be sold off as the original.
Red flag: this job lacked integrity and it places mine on the line, too. I grew reluctant about taking the job. After observing shady motives and irresponsible behaviours displayed by the employer, I walked away from the job opportunity.
No Standard Salary
There is the usual belief in the world of work that when you leave a job, your next job should offer a higher pay. But this is not always the case in reality.
Leaving a job paying about ₦120,000 monthly plus benefits (including paid leave, health insurance and pension), I walked into an interview for a job that was offering to pay only ₦20,000 monthly with no added benefits.
It was a sole business. I would work flexible hours from home but walk into the office for regular or impromptu meetings. So, I eventually took the job.
This also brings us to another common issue. Hiring managers usually insist on putting a limit of increment (of not more than 15-35%) on personnel's pay when they are moving to a new job. By reality, this is not always applicable. Based on the size of the company, type of job, your credentials, and your bargaining power, your salary can be any figure. There is no hard rules.
Bargaining Power is the Real Currency
There is a power of bargaining that influences the job interview and everything else after one is offered the job. This power is vested in your portfolio of skills, achievements and character.
Employers usually have their eyes on all these. They will assess how powerfully you rank on all those factors. In most cases, these factors will determine how much they will be willing to pay for your service.
This is where the real currency lies. If you want to be able to earn much more, your bargaining power must level up. You will need more skills, more achievements and outstanding character.
At one of the places where I had worked, I realised after the interview and after I had started the job that there were people in the same job position who earn a lot lesser than I did. To my surprise, these were people who had a degree and National Youth Service Corps (NYSC) certificates, things which I did not have on my résumé. But they had little or no work experience and no multiple sets of relevant skills, things which I had in abundance on my résumé. With no degree but a bulk of work experience, I earned four times more than these people earned with a degree but little or no work experience.
Do Not Rely on Employers
One bitter truth I realised over my years of job-hunting and interviewing is that one cannot rely on employers. The employer has personal interests that must be met and they often do not correlate with yours.
You might have attended a job interview where the interviewer turned out so nice and it seemed like you would be hired. It will surprise you or break your heart when it turns out you are not hired, if you are the type to rely on the countenance or promises of an employer.
It might also be a different case. Like the one where an employer had told me the company's monthly salary budget for a digital marketer job I applied to was ₦40,000. But when I and the other new personnel recruited for the same role received our employment offer letter, his pay as stated in the offer letter was ₦50,000 while mine was a ₦50,000 that had been covered with thick ink so that it now read ₦40,000.
In Summary
We never know where experience might lead us. But it is always going to lead us to something true and worth knowing. Trust what you find, not what people say.

I hope this post was interesting and helpful. If you have any lessons from job interviews or any other relevant thoughts to share, you can find and chat me here on Twitter.

Thank you for reading! #PricelessLessons