Journal is powered by Vocal creators. You support
Nikki Gaskins
by reading, sharing and tipping stories...
more
Journal is powered by Vocal.
Vocal is a platform that provides storytelling tools and engaged communities for writers, musicians, filmmakers, podcasters, and other creators to get discovered and fund their creativity.
How does Vocal work?
Creators share their stories on Vocal's communities. In return, creators earn money when they are tipped and when their stories are read.
How do I join Vocal?
Vocal welcomes creators of all shapes and sizes. Join for free and start creating.
To learn more about Vocal, visit our resources.
Show less
Navy Veteran's Successful Home Improvement Business Now A Promising Franchise
Following a six-year stint in the United States Naval Construction Battalion (Seabees), Chris Suser is proof that hard work pays off and that the American dream is alive and well.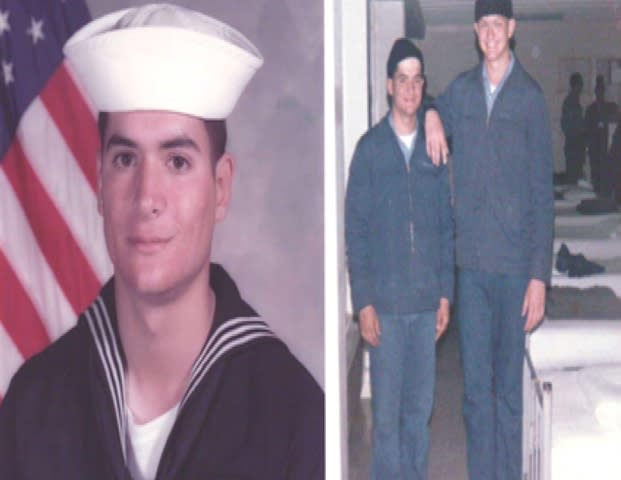 SILVER SPRING, MARYLAND—His military days might be long over, but the experience Chris Suser gained while working overseas during Operation Desert Storm has helped mold him into the successful businessman he is today.
"Being in the military taught me efficiency, discipline, patience and how to deal with an array of challenges," stated Suser, the owner of The Mower Man®. "It also reminded me of how vast our presence is around the world and that the United States is truly the land of opportunity. I think I'm proof of that."
During the Gulf War, Suser deployed to Okinawa, Japan and built just about anything portable or permanent. From state-of-the-art bases to high-tech communications centers, port facilities and airstrips, putting together these much-needed structures during the war to support the troops seemed to come naturally for this handyman.
"I felt in my comfort zone. When we weren't specifically building things during the war, we also did construction grading, engineering, electrical work, carpentry, plumbing, HVAC, etc." explained Suser.
His passion for building his newly started business carried over with him following his honorable discharge from the NAVY Seabees in 1993. Not long after returning to civilian life, Suser put money he saved while deployed to market his newly started, May 1990, business The Mower Man®, a mobile lawnmower/Tractor repair company.
"I first started repairing only mowers, tractors; however, it only proved seasonal. I decided we had thousands of regular customers what other services could I provide? So, I got my Home Improvement License, with help from SEABEE Admiral Chiogiogi. This really helped by making our model more profitable, less seasonal, and we also started selling service contracts and are always busy in the winter. "My business model has become a successful one. Think about it. No matter who you are, everyone requires home improvement and equipment repair at some point in his or her life."
Today, his company, a leading home-improvement business catering to Maryland homeowners, grosses over $700,000 annually, has more than 2,000 service contracts and repairs approximately 5,000 pieces of equipment a year. Excited to take The Mowerman® and At Your Home Services® to the next level, he officially became a franchisor in November 2016. To help serious individuals outside Montgomery County and surrounding areas become part of the growing franchise team, Suser is offering full training and guidance every step of the way to interested franchisees.
"I think I have an efficient way of teaching guys of how to open and run a business. This is the best way I can give back to my country," stated Suser. "Onsite training will take anywhere from three weeks to a month. Training will also include online learning courses and passing a variety of tests. You have to be tough both physically and mentally to do this job, but it's worth it."
The Mower Man
Becoming part of The Mower Man® and At Your Home Services® franchise is perfect for business-minded entrepreneurs who:
• Seek low operating costs and setup fees
• Desire to work in a recession-proof industry
• Seek unlimited income potential
• Enjoy serving customers and making new Relationships
• Want to set their own work hours
• Enjoy primarily working outdoors.
• Want to be their own boss and more!
"When the right candidate joins our franchise, they have the choice of a new startup business or they can convert their current home improvement or small engine repair company under the At Your Home Services® umbrella," stated Suser.
To learn more about the company's exciting franchise opportunities, head over to TheMowerMan.com. For additional information, email [email protected]