DEED: The App That Makes Volunteering Easy
DEED co-founders DeeVee Kashi and Anthony Yoon just wanted to do something good. They came up with a simple yet ingenious way for everyone to do the same.
If the best inventions are indeed borne out of necessity, then DEED definitely fits the category. Volunteering in New York, like many cities across America, is a process filled with bureaucracy, tricky timing and complicated logistical issues.
After many frustrated attempts at trying to help in places like soup kitchens, homeless shelters, and animal rescue facilities, DeeVee Kashi and Anthony Yoon decided to take matters into their own hands - in true millennial fashion, they devised an app to help people do something good. In the process, they created a whole new way to make volunteering straightforward, social and fun.

The app itself is deceptively simple. You choose whatever activity appeals to you, click a button and off you go; presented with the time, place, and profiles of fellow volunteers, it's everything you need to spend an hour or two doing something positive for yourself and those in need.
Named "One of The Best Apps of 2016" by none other than Vogue, DEED has transformed the way people are volunteering in New York. We sat down with co-founders Kashi and Yoon to hear the story behind this amazing idea.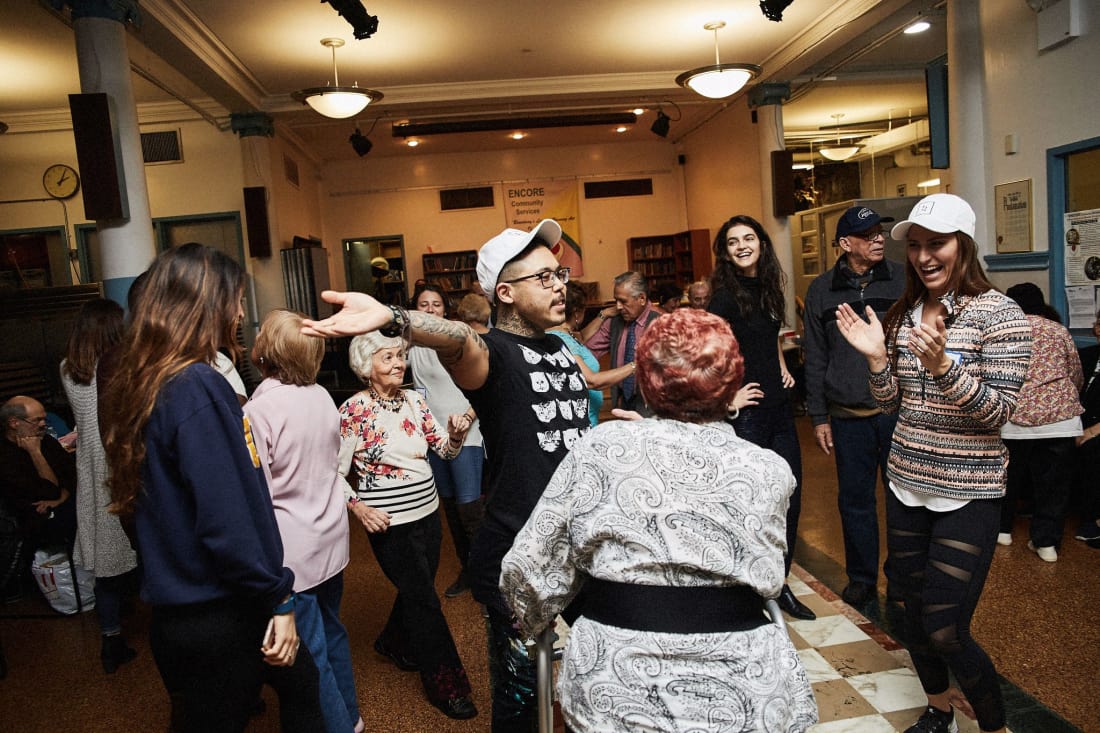 What were each of you doing before founding DEED?
Anthony Yoon (AY): I was working as a Sales Director for a digital media agency, and prior to that, I was working in Institutional Equity Sales in finance.
DeeVee Kashi (DV): I was the Director of Promotions for the Butter Group, responsible for throwing some of the most talked-about events in nightlife around the world.
What motivated you to launch the app?
DV: I always considered myself socially conscious but my actions failed to align with this perception of myself. After 10 years in the nightlife industry I finally decided to try and give my time to local organizations here in NYC. It was then I realized how difficult the process was. Helping someone in need should be as easy as ordering a car or food on an app. I also wanted to rebrand volunteering for the millennial generation and reintroduce the concept as something viewed as fun as opposed to obligatory hence the focus on group events.
What activities can people do/organizations can they work with?
People can participate in a variety of opportunities from dog walking for local animal shelters, to doing arts and crafts with kids aged 4-8, to mock interviews and playing bingo at senior centers! We have something for everyone. Currently we work with over 80 nonprofit companies in New York City and that list is growing every day.
How do the charities benefit?
A common issue that our nonprofit partners share is that they have difficulty reaching millenials as volunteers and donors. We have a network of thousands of millenials in New York who are looking to volunteer their time and discover organizations and causes that are close to their hearts.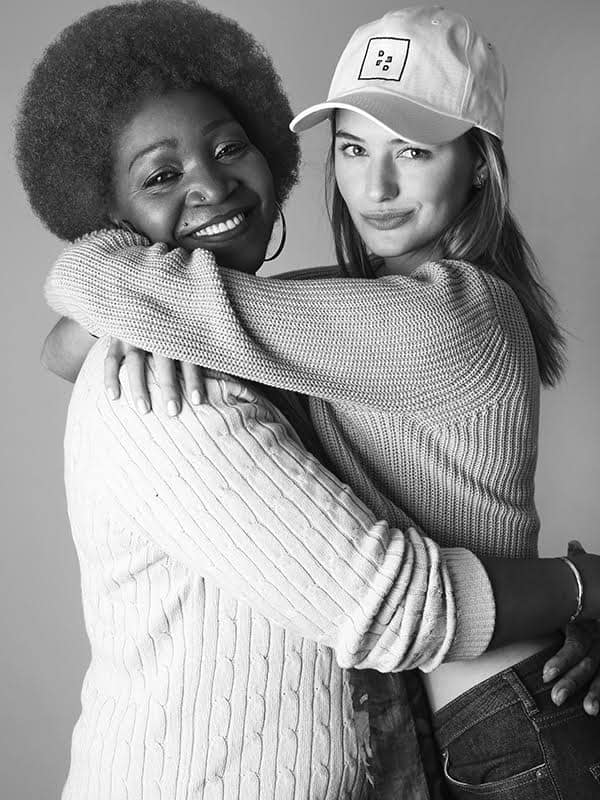 The app is very clean and easy to use; how hard was it to create and how long did it take?
DV: We started working on DEED in December of 2015, and launched our beta in June of 2016. We launched in the iOS app store on October 2nd, 2016, so it's all relatively new. But the response has been immediate and overwhelmingly positive!
Do you guys drink organic coffee?
AY: I don't drink coffee, but I drink organic sugar-free Red Bull ;)
DV: Yes, Toby's Estate Coffee is my local favorite :)
How do you think social media has affected people's appetite for real life activities like volunteering?
Technology has made us increasingly globally connected, yet we are locally isolated. More and more people live in dense urban centers, yet feel alone because we lack human connection. Social media has helped our community inspire others through their actions to get involved and empower other people.
Tell us about some challenges with launching a venture in the world of doing good?
DV: Our approach to monetization was very challenging initially but we've figured it out! We're discovered a whole community of people who support companies that are trying to create positive changes in the world.
Why are so many pretty girls a part of Deed?
DV: It all started with my initial friend group - many of whom I met through my career in nightlife - and really grew from there. Nightlife is filled with pretty people, and many of them are genuinely interested in helping others and making a difference.
Who are some of your role models?
Scott Harrison of Charity; Water and Adam Braun of PoP.
Do you dream of an Uber-like world for DEED, where people can volunteer in every city with the click of a button?
We dream of a world in which DEED doesn't have to exist, a utopia of equality and opportunity. Until then, we want to empower people to do good, instantly, all around the world.
For more on Deed:
Download the app.