Journal is powered by Vocal creators. You support
Jacqueline Hanikeh
by reading, sharing and tipping stories...
more
Journal is powered by Vocal.
Vocal is a platform that provides storytelling tools and engaged communities for writers, musicians, filmmakers, podcasters, and other creators to get discovered and fund their creativity.
How does Vocal work?
Creators share their stories on Vocal's communities. In return, creators earn money when they are tipped and when their stories are read.
How do I join Vocal?
Vocal welcomes creators of all shapes and sizes. Join for free and start creating.
To learn more about Vocal, visit our resources.
Show less
Cutest Korean Office Supplies That You Need to Have on Your Desk
Want to make your office desk more colorful and creative so work isn't as brutally boring? Check out these adorable Korean office accessories that will actually make you want to work.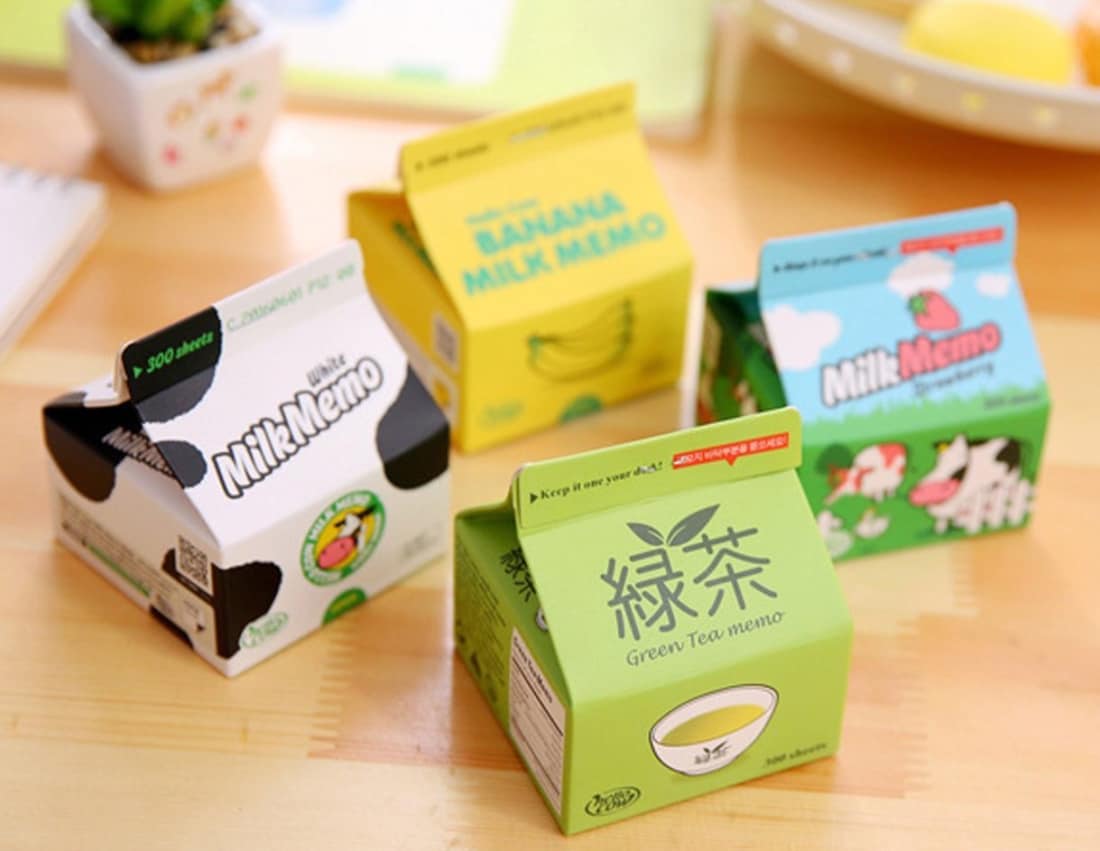 Your motivation to work and amount of productivity definitely gets affected by what's laying around on your office desk. My desk used to be filled with really boring, black and white material, from pens to planners, folders, and even my laptop bag was black. At first, I wanted to look professional and minimize color for more sophistication, but I was wrong. I was really bored with the way my desk accessories looked. My desk looked lifeless and dull compared to what my coworkers had on their desks: colorful pens, folders, and even potted plants.
That's when I knew that I wanted to change up my office desk. I wanted to add more colors and keep my desk looking interesting. I even thought that this change might impact my motivation to be more productive. I searched online for a bunch of cute and colorful desk accessories and I came across Korean office accessories that were extremely adorable. The designs are super creative and they're not expensive, either!
Snap Closure Dotted Zigzag Lines J Pencil Case by Jstory
Don't settle for a boring, black pencil case to store all of your writing utensils in. Keep it unique and get your own Zigzag Lines J Pencil Case by Jstory! This pencil case is perfect for putting away all of your writing tools and it can easily fit in your bag or backpack when commuting to and from work.
This fashionably-designed multi-purpose case is a great everyday use that you can even use as a wallet, makeup storage, or to store any of your small accessories in! It features a flap front snap button for a secure closing so all of your most valuable items are locked away. 

Mini Pill Shaped Highlighter Pens Set by Katoot
Highlighters are the best for when you need to point out specific facts or quotations from a piece of writing or document. I always highlight documents at work to make certain points stand out, but I completely stopped using the boring highlighters and got my hands on these cute ones instead! Katoot's mini highlighters are among the best Korean office accessories you should get because their little sizes won't consume a lot of space on your desk or in your drawers.
The set comes with six differently-colored highlighters that all feature different facial expressions! Use these highlighters to highlight all of your documents or simply doodle with them. I'll actually pick and use a specific highlighter depending on my mood to make it more fun to highlight boring information! And if I'm still stressed after seeing their cute faces, I turn to the apps that reduce office stress.
Manual Train Pencil Sharpener by TITI Hi Shapa
If you use pencils at work, then you must know that the small pencil sharpeners are the worst because they don't accurately sharpen your pencils. The lead always gets stuck in the sharpener, too, and it's a hassle to remove it. Instead, I've found one of the best Korean office accessories that's both sturdy in sharpening your pencils and looks awesome—the Manual Train Pencil Sharpener by TITI Hi Shapa.
This sharpener is in the shape of a train and can effectively sharpen your pencils or color pencils with ease! Lead will never get stuck and your pencils will always come out super sharp. Its manual operation is easy to use and fun since it's in the design of a train! If your superior is into trains, this could also make for a great gift to buy your boss that won't break the bank.
Metal Drop Paper Clips by Funny Live
Every single office desk should have a bunch of paperclips, since they are a must-have product for the office. We all know what paperclips are used for, but did you know that there's a wide variety of paperclips out there? Funny Live's paperclips feature a really unique and stunning design that makes clipping paper together way cooler!
This set comes with a total of 50 paperclips that are 100 percent rust-proof with a really cute and lovely design. You can even use any one of these paperclips as a bookmark to mark what page you left off at. These paperclips come in beautiful colors like green, purple, silver, and gold!

Color Paper Clips by Office and School Supplies YingYing
Want to color coordinate all of your papers from least important to super important with colorful paperclips? Office and School Supplies YingYing offers you an array of pastel-colored plastic paperclips you can use to divide all of your documents with!
This is a four-set that consists of 240 pieces of plastic clips to use. The colors come in at random, so you're getting a variety of colors within a single box! Use the paperclip as a bookmark, divide documents by sections, combine papers together, and much more all while you're using these fun, colorful paperclips.

Creative Marble Adhesive Memo Pad by Office and School Supplies YingYing
Marble will never go out of style and it's one of the more luxurious-looking designs, too. That's why these memo pads are among the most fashionable Korean office accessories because of their dainty, but creative, marble design. If you have these out on your office desk, everyone is going to want to use them!
You can use these sticky notes to jot down anything you want. You can pass on messages to your coworkers to remind them of a specific task, or remind yourself of an appointment after work. When you're writing down personal messages on these memo pads, you want to fill your entire desk with these sticky notes.
Milk Box Creative Sticky Notes by Aibearty
Yes, this is the third type of sticky notes I'm showing you, but you can never have too many memo pads on your office desk! Aibearty's sticky notes are stored inside of a cute milk carton that you can simply store in your bag or leave it as a display on your desk. Instead of opening the carton of milk for... milk, you're getting 300 sheets of sticky notes!
These sticky notes are the perfect size to share your notices in a book, on your office desk, or with anyone else in the office. It's also more fun when you're taking out paper from a milk carton to jot down any reminders. 

Korean Style Beard Gel Pen by M&G Chenguang Stationery
Lastly, most of us have a specific type of pen that we feel comfortable writing with. Whether you're into ballpoint or technical, these gel pens by M&G can be your new favorite pen and a great addition to your office desk!
These pens are among the cutest Korean office accessories you can buy because of their adorable mustached faces. They write with gel-based ink that's super smooth on paper and almost anywhere else you use them to write on. The little mustache faces make it fun to jot down notes into your notebook or when you're writing down the date and time of an important meeting on one of your fun sticky notes!