Journal is powered by Vocal.
Vocal is a platform that provides storytelling tools and engaged communities for writers, musicians, filmmakers, podcasters, and other creators to get discovered and fund their creativity.
How does Vocal work?
Creators share their stories on Vocal's communities. In return, creators earn money when they are tipped and when their stories are read.
How do I join Vocal?
Vocal welcomes creators of all shapes and sizes. Join for free and start creating.
To learn more about Vocal, visit our resources.
Show less
Concerns for Entry-Level Jobs
Careers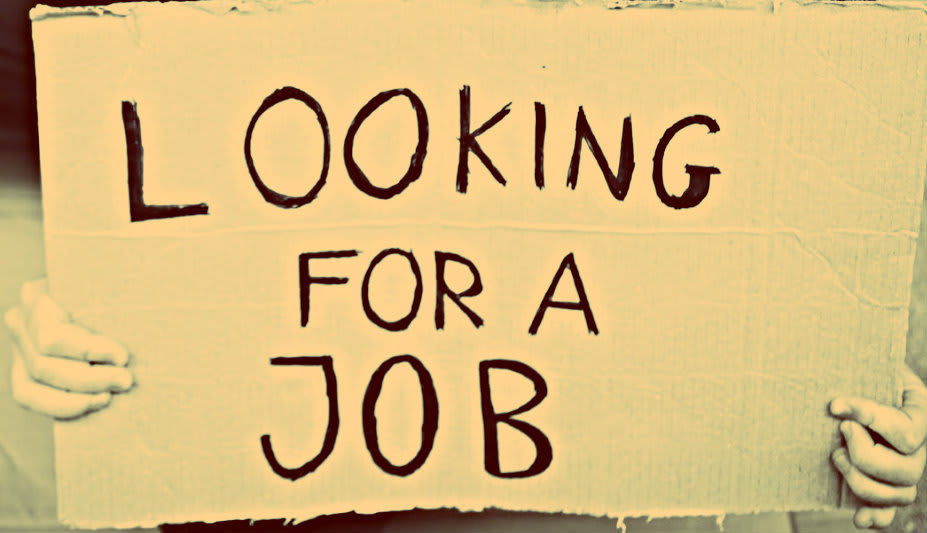 Entry-level jobs mark beginning of the career for college graduates. Initially, the job options available were limited to a few sectors. The prerequisites for those jobs were limited as well, and a high school education or a degree was sufficient to land a job. Economic conditions that prevailed then were not belligerent as they are now. With the world getting globalized and an augmentation of labor-force across the world, job seekers now face the risk of losing their jobs to someone sitting in a different corner of the world. And to add more problems to their existing concerns, technological advancements have led to the development of machines, which can perform tasks more efficiently, thereby increasing the risk of losing their job to man-made machines.
Low Level of Economic Growth
The world saw its greatest recession in 2008. The United States was the epicenter of the crisis. Sub-prime lending of housing loans in the U.S. took a toll on the entire economy as a majority of the loans were defaulted by the debtors. The defaulting of loans had a multiplier effect on the financial sector, and some of the major banks became bankrupt. Soon the crisis spread across entire Europe and Asia. The result of the crisis was catastrophic as it led to job losses across various sectors. With people losing jobs and a subdued consumer sentiment, level of consumption of goods and services was also all time low. With low levels of consumption, production of goods and services declined creating a dent in the economic growth.
The world is still reeling from the effects of crisis. Production levels are stagnant resulting into a dismal rate of job creation and low level of economic growth. Therefore, students with college degrees are finding it difficult to get entry-level jobs.
Lack of Requisite Skills and Education
Student dropout rate from colleges is on the rise. According to a report, 60% of the current generation in the United States doesn't have a college degree. Therefore, not having the right education has resulted into a huge labor force with a dismal level of skills. Since employers hiring candidates for entry-level jobs prefer graduates with the right skills, there is a demand-supply mismatch in the availability of potential candidates. Thus lack of skills has become an impediment for candidates in finding entry-level jobs.

Technological Advancements
Technology is evolving at a faster pace. Machine Learning and Artificial Intelligence are emerging technologies in which most of the menial and repetitive tasks arebeing replaced by machines that can function more effectively than their human counterparts. Therefore, a job that was once considered the most secured is being replaced by a robot or a machine programmed on a software. Because of this, companies that were initially looking for candidates are no longer willing to invest in the human capital as they have more efficient mediums to get the work done.
Education Not Keeping Pace with Technology
The world is riding a digital wave. With Nanotechnology on the brink of evolution, observers have surmised it to be the 4th Industrial Revolution. With technology being a crutch for the consumers, it has become a whip for the producers. Manufacturers are constantly struggling to keep pace with the technology thereby making them vulnerable to market disruptions. Therefore, in order to cater to the market in accordance with the changing technology, companies need candidates that have high-level of skills. However, a majority of the educational institutes are failing to keep pace with the changes occurring over the globe. Therefore, the education that is being imparted in universities is lagging behind, and the necessary skills that the industry demands are not being met with the current education system.
Entry-level jobs are plagued with concerns that are beyond the control of the candidates. However, the most pertinent way of handling the existing woes is; to adapt in accordance with the changes. With the right attitude and a proactive mindset, learning and acquiring skills become easier and make you a prospective candidate for a job.