Journal is powered by Vocal creators. You support
Jenn Melon
by reading, sharing and tipping stories...
more
Journal is powered by Vocal.
Vocal is a platform that provides storytelling tools and engaged communities for writers, musicians, filmmakers, podcasters, and other creators to get discovered and fund their creativity.
How does Vocal work?
Creators share their stories on Vocal's communities. In return, creators earn money when they are tipped and when their stories are read.
How do I join Vocal?
Vocal welcomes creators of all shapes and sizes. Join for free and start creating.
To learn more about Vocal, visit our resources.
Show less
Choosing the Right Mailing Boxes to Secure Items for Delivery
Getting mailed delivered can be frustrating, especially when your mail isn't delivered, or it's not secure, but with this article you can chose the best mail box to secure your items.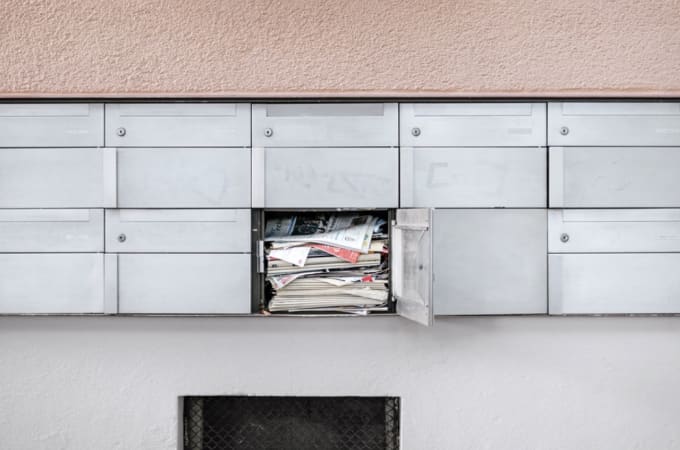 Businesses that deliver products to customers are in-demand these days, because a lot of people prefer online shopping. They do not want to leave home to buy the things they need. They instead use their phone to purchase the items online, and ask for delivery to the indicated address.
If you are in this business, you need to ensure that you send the items on time. You might have quality products, but slow delivery could impact your reputation. In the era of competitive product delivery, you want to provide the fastest possible deliveries, or else you will turn your target customers off.
Apart from the speed of delivery, you also need to secure the items. Therefore, it helps if you check first the type of materials used in packing the things. You need to determine if the mailing boxes are suitable for the products that you are going to deliver.
Carton Style
You can find varied carton styles, and you need to choose one that fits the items to deliver. The most common type is the regular slotted cartons. They are the standard corrugated boxes that come in different sizes, and can accommodate a lot of things. Another option is the easy-fold mailers. They are usually for narrow products or flat items. Corrugated mailers are useful when your goal is to group small items, or different items in one box. You may also personalise the carton style if you want. You can use your brand name or logo on the surface of the box.

Product Size
It is also vital to determine the size of the products to deliver so that you can minimise the cost and maximise the space. The delivery cost will change depending on the size of the container. If you have small products for delivery, but you have a huge box, it would waste the extra space. It could even be another reason to choose customised packaging to ensure that the boxes will fit the exact size of the items that you intend to deliver.

Nature of the Products
Some of the products are fragile, and they require careful handling. You need a tougher carton to contain these items than the regular boxes used; otherwise, the order will arrive damaged. You could end up paying to replace these items. Medicines and food products also require different packaging, as they are sensitive and could spoil.

Choose the right shipping company.
Once you choose the right mailing boxes, the next step is to determine the company that will handle the delivery. You want to ensure that the items ordered by your customers will arrive on time and in perfect condition. You need to determine if the company has a positive reputation in the industry. You will know if they can offer the best services, if they have good reviews and high ratings.
You want to give the best to your customers, and delivery is part of how good or bad they will view your business.
Hi, I'm Jennan Husein, but I go by Jenn Melon.
I adore writing, filming, and marketing. If you would like to get into contact with me for any reason, such as asking about the article, feedback, or anything at all, here are the best ways to reach me. Thank you for reading!
Email: [email protected]
Instagram: @Jennmelon
Facebook/Messenger: Jenn Melon
My NEW Twitter: @jennmelon1