Best Tips and Tricks for Organising Your Small Business
#Organising #SmallBusiness #Tips
A well-organised business is a good business. Some people are born with great organisational skills, but some of us need a little push in the right direction. Here are some great organisational tips you can use to ensure that your business runs efficiently and smoothly.
Shred unnecessary files
Here's an interesting fact: an average office worker spends more than four hours per week searching for the right papers! In order to save time and decrease frustration, sort out your filing cabinets and shred all irrelevant and outdated papers. If you're still not sure whether you'll need something or not, scan it and throw out the paper copy. Electronic files are much easier to find, store and delete, plus they are much more eco-friendly.
Make a good filing system
Your filing system should be simple, logical and most of all, consistent. Your employees and clients can come and go, but the filing system should stay the same. Choose one system that best fits your small business, use it for naming and filing and stick to it. This way, you'll always know where to look if you need a certain information.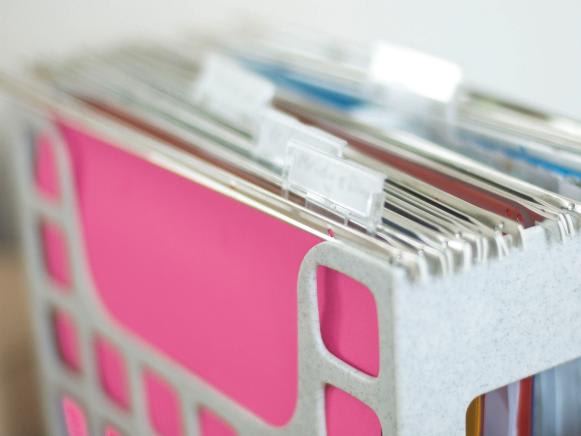 Rely on Cloud
Cloud-based tools are an amazing invention that will make your small business much more organised and effective. They are used for sharing and saving documents while giving your clients and colleagues easy access to them. By storing files this way, you'll skip the boring and time-consuming email correspondence, and your personal storage will be much more organised. Other cloud-like tools you can use are Dropbox and Box.
Be smart when doing administrative tasks
You probably already have some sort of process in place for invoicing, recording expenses, taking projects and processing payments, but if you haven't updated your method in a while, it's a great time to do so. There are many apps that can help you with your administrative tasks and bookkeeping – make it easier, better organised and more efficient. Check out your app store for accounting apps that will make these boring tasks much more bearable.
Declutter, declutter, declutter
Even if you enjoy creative mess, too much clutter can play with your focus and make you stressed out. People tend to hold on to things that are unimportant, and little by little, they end up surrounded by clutter. So, in order to stay organised, toss out all outdated, irrelevant and duplicate things from your workspace. Donate everything you don't use, delete all old voice messages and emails and get rid of all broken electronics. Companies such as DymoOnline offer new quality office supplies and business machines, so you don't have to waste time struggling with your old equipment. In short, keep the basic things you've used in the past, and everything else can go. This way, you won't waste time rummaging through the piles of trash, you'll have fewer distractions, and you'll actually enjoy spending time in your office.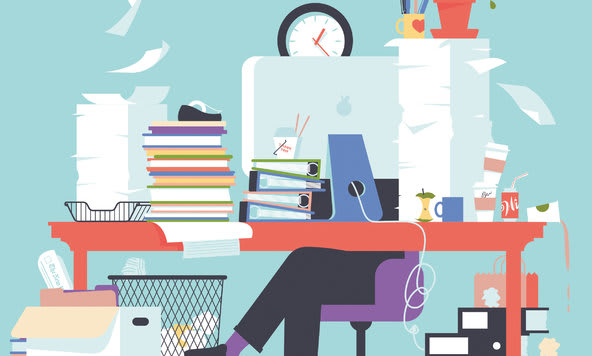 Organise your employees
Dividing your employees into teams is the most effective way of doing business. You should also create a hierarchy in the company. It's impossible for you to handle all aspects of the business process, and having team leaders is a great solution to that problem. They'll make sure that everything happens according to the schedule and that things run smoothly.
Organise your time
Schedules and timetables are crucial for any business, big or small. So, get a good planner and organise your time. You can use everything from calendars and appointment books to gadgets and computer programs. Every time you contact someone, make sure to leave detailed information about what you need and when you need it. This will save you precious time, resources and nerves.
If you want your company to run smoothly and efficiently, your space, time, books and employees should be well organised. This way, you'll be able to secure a more stable future of your business and still have some time to devote to yourself.