Journal is powered by Vocal creators. You support
Nikki Gaskins
by reading, sharing and tipping stories...
more
Journal is powered by Vocal.
Vocal is a platform that provides storytelling tools and engaged communities for writers, musicians, filmmakers, podcasters, and other creators to get discovered and fund their creativity.
How does Vocal work?
Creators share their stories on Vocal's communities. In return, creators earn money when they are tipped and when their stories are read.
How do I join Vocal?
Vocal welcomes creators of all shapes and sizes. Join for free and start creating.
To learn more about Vocal, visit our resources.
Show less
AA Auto Protection Providing Work-at-Home Opportunities for Employees
Nearly 4 million employees in the U.S. currently work from home at least half the time. AA Auto Protection wants to now give its workers the option to do the same.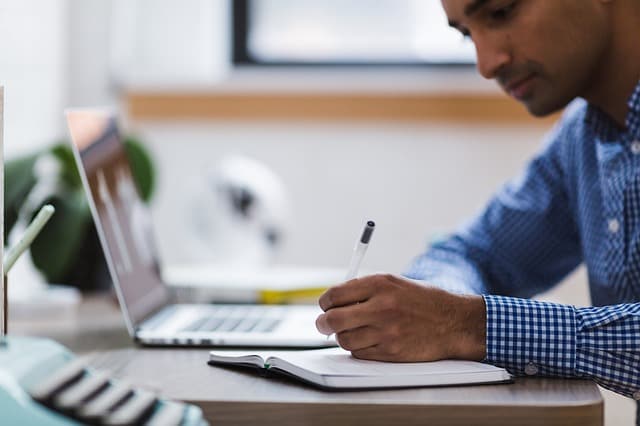 Philadelphia, PA – The number of employees who work-from-home continues to rise.
The number will continue to get even larger as AA Auto Protection moves to further provide flexible work options for their employees who want to have access to more telecommute opportunities. While these options are currently available, the company wants to expand its efforts to ensure a happy and more productive workforce.
"With so many businesses starting to offer telecommuting options to their staff, we want to embrace that trend, so our employees can benefit as well," announced Daniel Rorapaugh, owner of AA Auto Protection. "We want to make sure that our employees have the same work at home opportunities as those who work for Fortune 500 companies."
Telecommuting, or working from home, has been on the increase in recent years, especially since the economic downturn. Fortune 1000 companies around the globe are entirely revamping their space around the fact that employees are already mobile. Studies repeatedly show they are not at their desk 50-60 percent of the time. 
"Having remote and virtual employees is not only a way to get things done round the clock, without commuting, but it's also a great morale booster," stated Rorapaugh. "We want to create an environment were are workers look forward to going to work without leaving the comfort of their home. It's truly a win-win situation."
Fortune 500 companies like Amazon, Apple, and Dell are among those that allow for employees to work from home. Although companies like Google and Yahoo have pulled some remote employees back into the office, it's still a trend that's increasing across the world.
"AA Auto Protection feels that regardless of where you work, you should have the benefit of working from home. For us, it's been something that we are proud to offer," stated Rorapaugh. "We see how it benefits both the company and the staff. Having workers who telecommute saves in expenses, but more importantly, it creates happier employees."
Studies have shown that telecommuting benefits employees in many ways. It reduces the amount of time commuting back and forth to an office, which translates to more time spent with family. It also means less time dealing with traffic troubles or inclement weather that can create stress and frustration and reduce productivity.
"Working from home also improves morale and reduces turnover, which is a win-win for both employees and companies like AA Auto Protection who embrace remote workers," stated Rorapaugh.
Studies show that employers who have embraced telecommuting have helped reduce their carbon footprint. In 2013, annual fuel consumption decreased by 680 million gallons, about 0.5 percent of the nation's gas consumption, one study found.
A forecast of employment trends by the World Economic Forum called flexible work, including virtual teams, "one of the biggest drivers of transformation" in the workplace, while a Gallup poll found that 37 percent of respondents have already worked virtually.
According to the latest statistics, regular work-at-home, among the non-self-employed population, has grown by 115% since 2005, nearly 10x faster than the rest of the workforce. In fact, forty percent more U.S. employers offered flexible workplace options than they did five years ago.
For more information about AA Auto Protection, visit https://www.aaautowarranty.com/. 
AA Auto Protection is a vehicle service contract broker who is dedicated to helping their customers obtain the highest possible level of coverage within their budget. The company originated in 2003 and is highly committed to providing honest and fair service to consumers. To this day, they are one of the few companies that work directly with consumers online to protect them from unexpected and often expensive auto repair costs.