A Writer's Thank You
This is a love letter to the women who have pushed and inspired me to write. Thanks for the patience.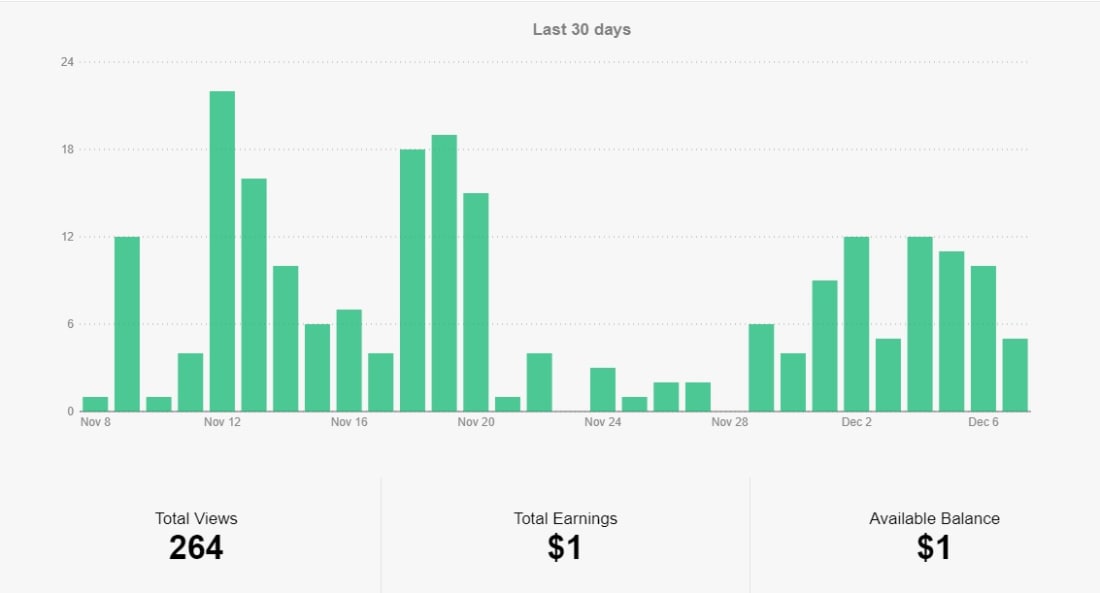 Today did not start with any unusual fanfare, but it has managed to create a space for itself in my memory that will ensure its retention in the little gray cells for some time. I received my first dollar for my freelance writing today. I could only look at it for awhile and sip tea while I processed the floodgate of memories that little dollar sign had suddenly unleashed. In all honesty, that symbol wouldn't have come into being if not for the impressive women in my life saying, "You're a writer? Prove it then. Write."
For years, I have called myself a writer with little to show for it in terms of publication or money, but I didn't feel that the title I'd given myself was misleading. I have been writing every day for as long as I've been able to. There are scribbles of poems, introductions to stories, questions I had wanted answers to all hidden throughout every notebook and planner I've ever owned. I had even been paid to write in what seems a lifetime ago.
When I was still in high school my sister Liz prompted me to apply for a teen reporter position at my hometown newspaper. My teenage years can, in part, be described as unabashedly lazy so if it hadn't been for her persistence that I do so I never would have even wrote out an application. Thanks to her, I had the privilege to explore the inside of a newsroom and call myself a reporter for a little while.
But my vocation as a writer began even earlier than that. My mother would read to her brood on a nightly basis. Winnie the Pooh, The Hobbit, and Moby Dick were standard fare. When the covers of a book opened up another world I wanted to jump inside and have those covers close again, tucking me in snugly. Reality had no interest to me. Why should it when I could go to a place beleaguered with sorcerers and populated by dragons? Reading was my way out.
Fictional prose certainly played a large role in my literary seduction but I cannot say for sure what lit poetry's mad spark in me. Perhaps it started when my mother had gifted me a book of children's poems; I remember "The Tyger" and "O Captain! My Captain!" vibrating in my bones when I read them. My little brain had discovered a new way to communicate. Feelings I couldn't yet name or quite understand but was bursting to share could be translated onto the page. There was no going back after that. I had been branded: poet. My mother even helped me become published while I was still in grade school with one of my first poems, a silly little thing called "Sleepy Head," a foreshadowing of my lazy years to come I suppose.
The poetry was doomed to lie dormant too for a few years in college but in my senior year it began opening its delicate, wrathful mouth and my friend Shannon couldn't wait to hear everything it had to say. She was as ready to stab someone in the neck for me as she was to stab my early works with a pen; her constant critiques and encouragement finessed out a quality and refinement to my pieces I otherwise would not have found on my own.
Writing can help you find many things. Another sister of mine, Chris, and I, have discovered our writing to be life vests keeping us afloat when we are buffeted by doubt in ourselves or uncertainty in our futures. We often come together to edit but then spend the rest of our hours talking; a cathartic release we wouldn't have had without the excuse of "getting some work done."
This letter does not encompass enough names or details to be a proper love letter. The women named (and unnamed) in this text have shaped me and my writing in more ways than I can count. Their kindness, ferocity, blunt honesty and patience have coaxed and commanded my writing into a form I am now ready to share with the wider world. My only hope is that at least one iota of my intense gratitude for them properly appears for them here.
To all of them—I love you. I couldn't have reached any of these wild ways without you.