7 Simple Ways to Make Money
Because being a broke college student isn't always the highest paying job…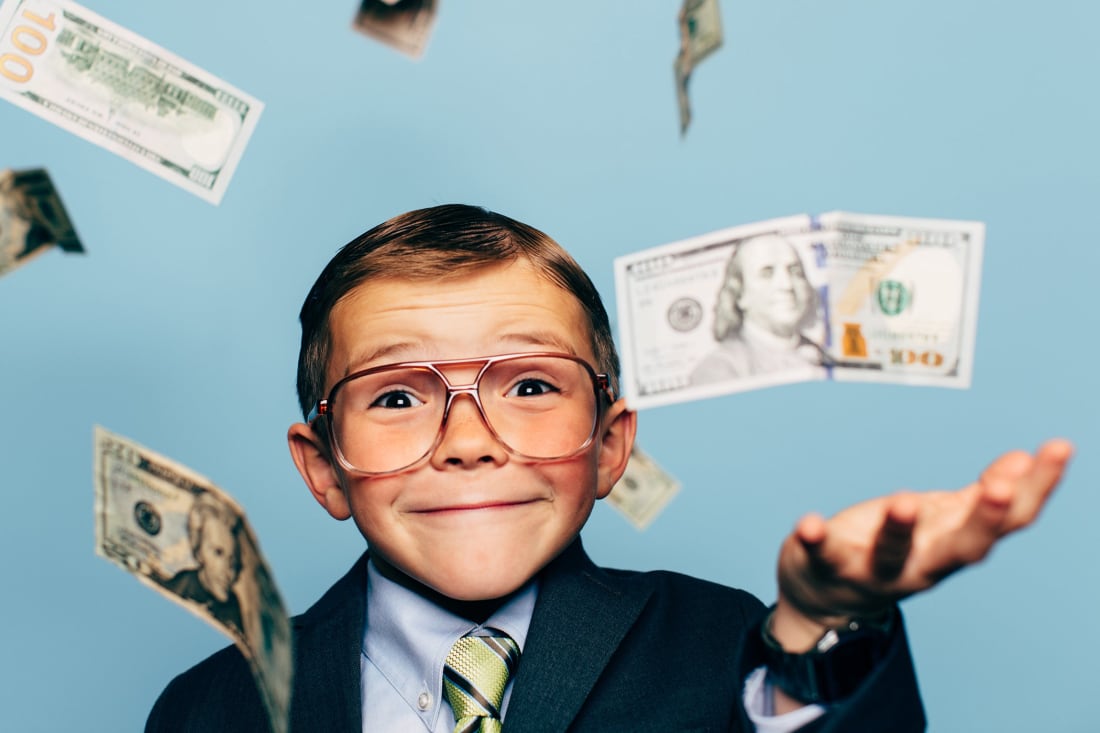 Everyone knows about the notoriously high costs of attending college, but not everyone knows the numerous ways to make some extra cash to help offset those costs.
Check out these seven ways to make some money in your downtime:
1. Take surveys.
While surveys may not always have the best pay, they are oftentimes a good way to make a few extra dollars in between classes, or during meals. Websites such as iPoll, Survey Junkie, and Opinion Outpost all offer pay in the form of gift cards to your favorite restaurants and retailers such as Starbucks and Amazon, while other websites offer pay through PayPal.
2. Get paid to view apps.
Apps and websites such as FeaturePoints and AppBounty will pay users to install apps from a list of sponsored apps. After downloading each app, you will be asked to leave them open for 30 seconds or so, or complete a short task that will be rewarded with points that eventually can be cashed out for payment via PayPal, or Amazon, iTunes, or GooglePlay gift cards.
3. Freelance writing.
If you have a love for writing, freelance writing can help earn a side income while using your expertise, and can help your transition into a job after college! You can begin by contacting bloggers, companies, and small businesses, or by posting a pitch to a job board ad. Other ways to kick-start your career include guest posting on popular websites to build your following.
Some websites offer a flat rate for your work, ranging from $25 to $150 for each approved article, while other sites, such as Vocal, pay by the performance of your article, meaning that you will continue to earn for your work well past the initial publishing.
Launching your freelance writing career might be nerve-wrecking at first, but once you begin to build your reputation and client base, you will start to see more money accumulating in your bank account.
4. Sell stock photography.
Selling stock photos can be a great way to continue to generate a side income, even long after the photo has been taken. High quality images are in great demand, and if you have an eye for photography, this might be for you! Sites such as Envato Market, whose top photographers make nearly $20,000 a month selling images to 6 million users, or Shutterstock, who rewards you $0.25 per each download, are often good places to start building your reputation.
5. Sell old books and used textbooks.
Do you have old books laying around? Sell them online on websites such as Cash 4 Books, Bookscouter, or Textbookrush. Simply enter the book's ISBN and get a quote. Once your books have been deemed acceptable, most sites will send you a pre-paid shipping label, and all that's left to do is to drop the books off at your nearest post office and wait for your check to arrive in the mail. If you don't want to deal with the hassle of packaging and shipping, there's a market right next door!
List your books on social media, and they just might spread like wildfire – there's always some underclassman looking to save some $$$!
6. Donate plasma for cash.
If you aren't afraid of needles, and are in general good health, donating plasma may be a viable option for you to earn up to $400 per month! Most locations will require that donators be at least 18 years old, weigh at least 110 pounds, and pass a health screening.
Centers may pay between $20 to $30 per visit, up to twice a week, meaning you can be earning upwards of $160 per month for your donation. And even better is that some plasma centers will offer bonuses if you register ahead of time, rather than a walk-in, significantly increasing your earnings!

7. Clean out your closet.
Sell your old clothing with websites such as Material World and thredUP. Material World accepts designer clothing in exchange for gift cards, while thredUP accepts most clothing, including maternity and plus sizes, and allows you to cash out with PayPal.
All you have to do is request a trade-in bag, and using their online calculators, receive an automatic estimate on your payout. With the pre-paid shipping label, send your clothes back to the site, where you will then receive a portion of the resale value. If you prefer to stay offline for selling your clothes, you can do a quick internet search for local stores that buy secondhand clothes, instead!